Iranian voters weary of years of economic isolation and tightening political restrictions threw down a blunt demand for change on Saturday by handing a moderate cleric a landslide victory in a presidential election.

Having waited throughout Friday night and most of Saturday, millions of Iranians at home and abroad greeted Hassan Rowhani's victory with a mix of euphoria and relief that eight years under hardline president Mahmoud Ahmadinejad were finally over.

That Rowhani, a former nuclear negotiator, trounced hardline "Principlist" rivals most loyal to the theocratic system and Supreme Leader Ayatollah Ali Khamenei in Friday's contest left many in the Islamic Republic in shock.

A second surprise was that the country's first presidential poll since a disputed re-election of Ahmadinejad in 2009appeared to be free and fair.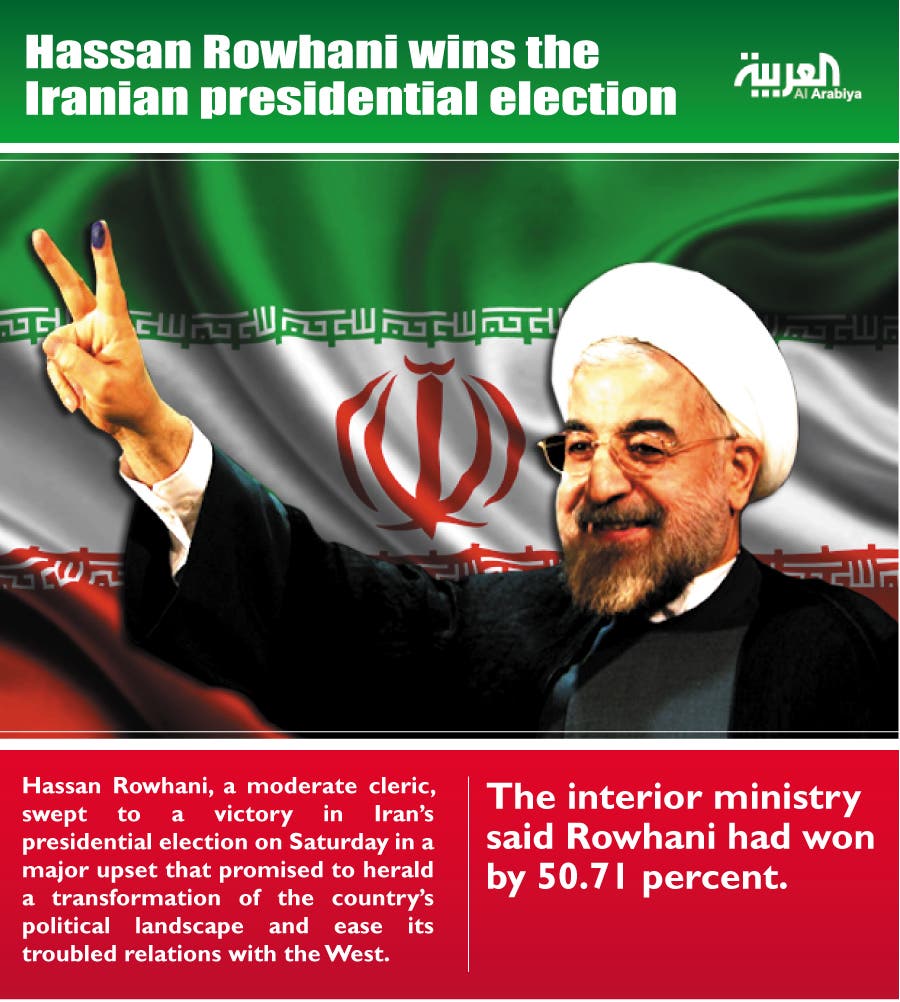 Iran info-graph (Al Arabiya)
Economy and sanctions
SHOW MORE
Last Update: Wednesday, 20 May 2020 KSA 13:50 - GMT 10:50