President Barack Obama's visit to Saudi Arabia comes over 70 years after the first meeting between a US president and a Saudi king.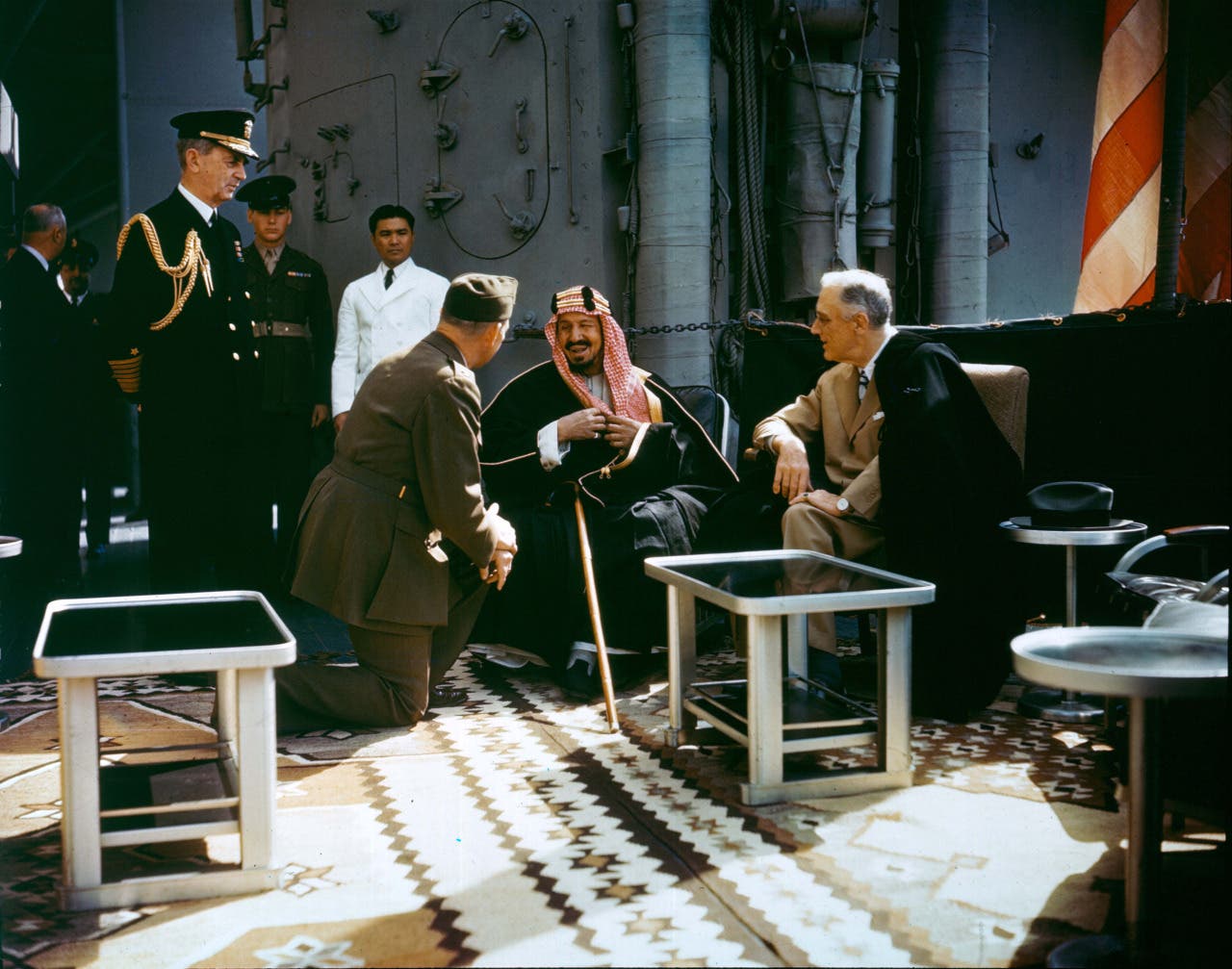 sdc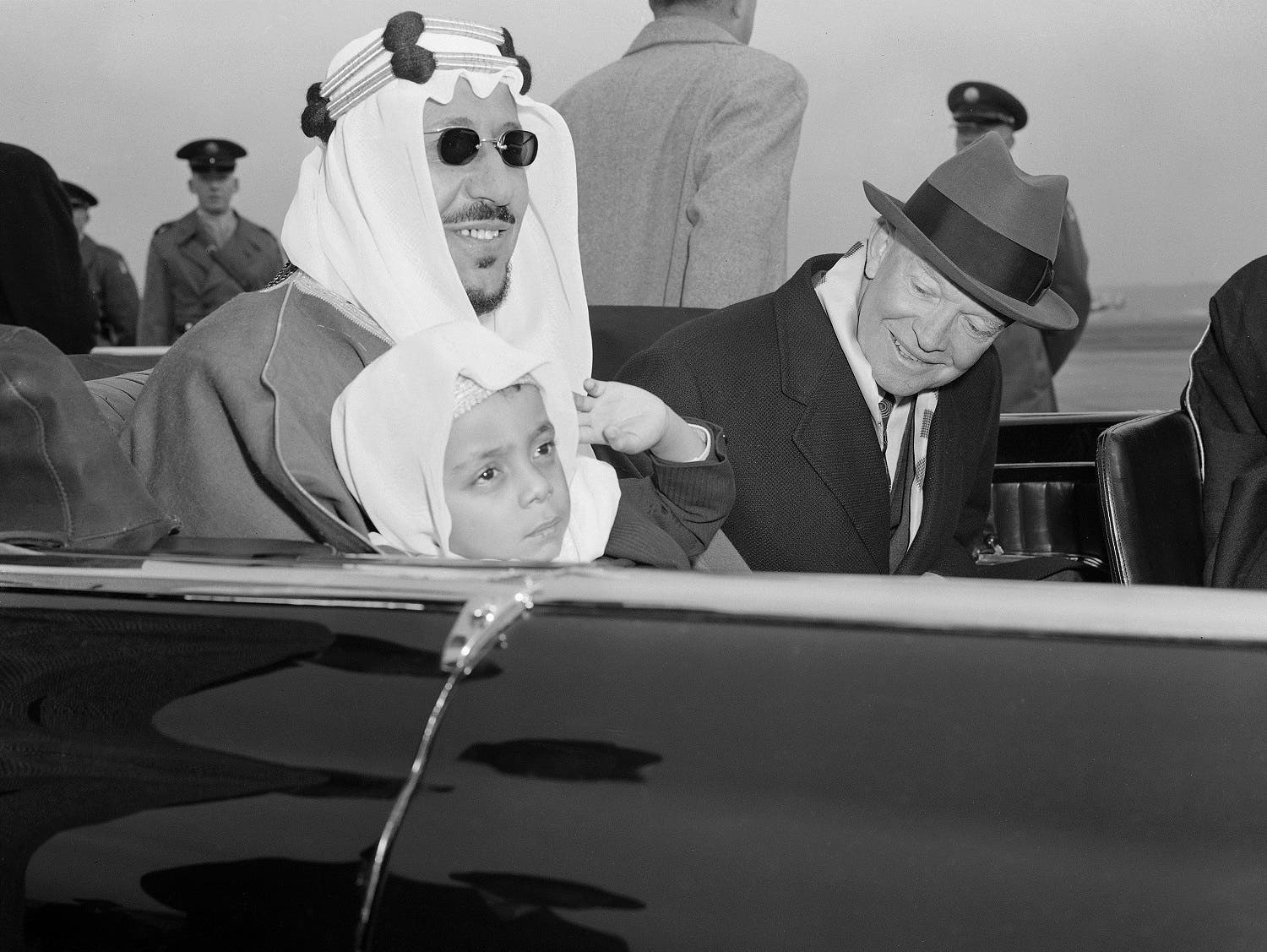 Six-year-old Prince Mashhur ibn Saud waves as he sits on the lap of his father, King Saud of Saudi Arabia, and beside President Eisenhower as they left National Airport, January 30, 1957 (File Photo: AP)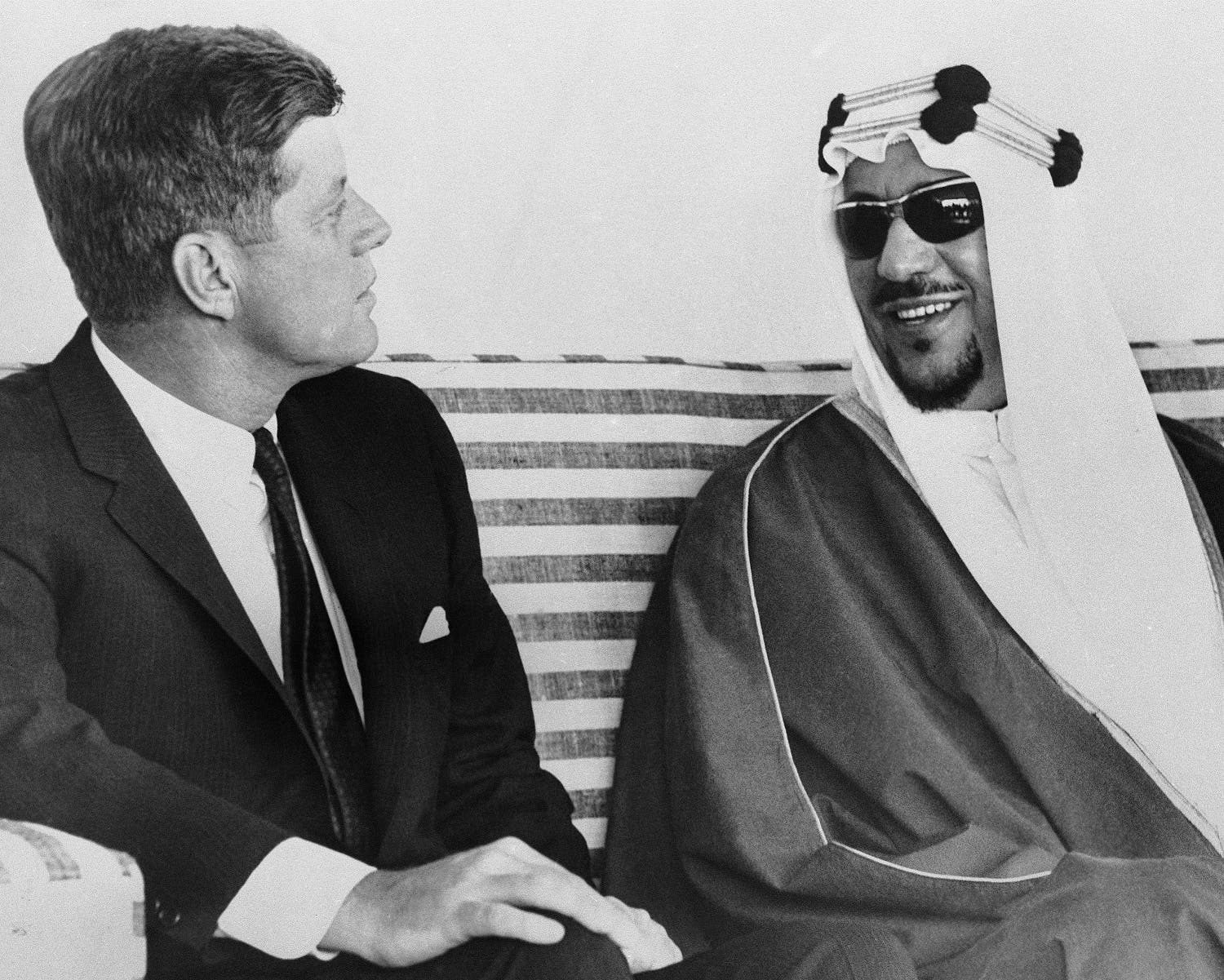 President John F. Kennedy and King Saud of Saudi Arabia, have informal talk on the patio of King Saud's ocean front mansion in Palm Beach, Florida Jan. 27, 1962. (File Photo: AP)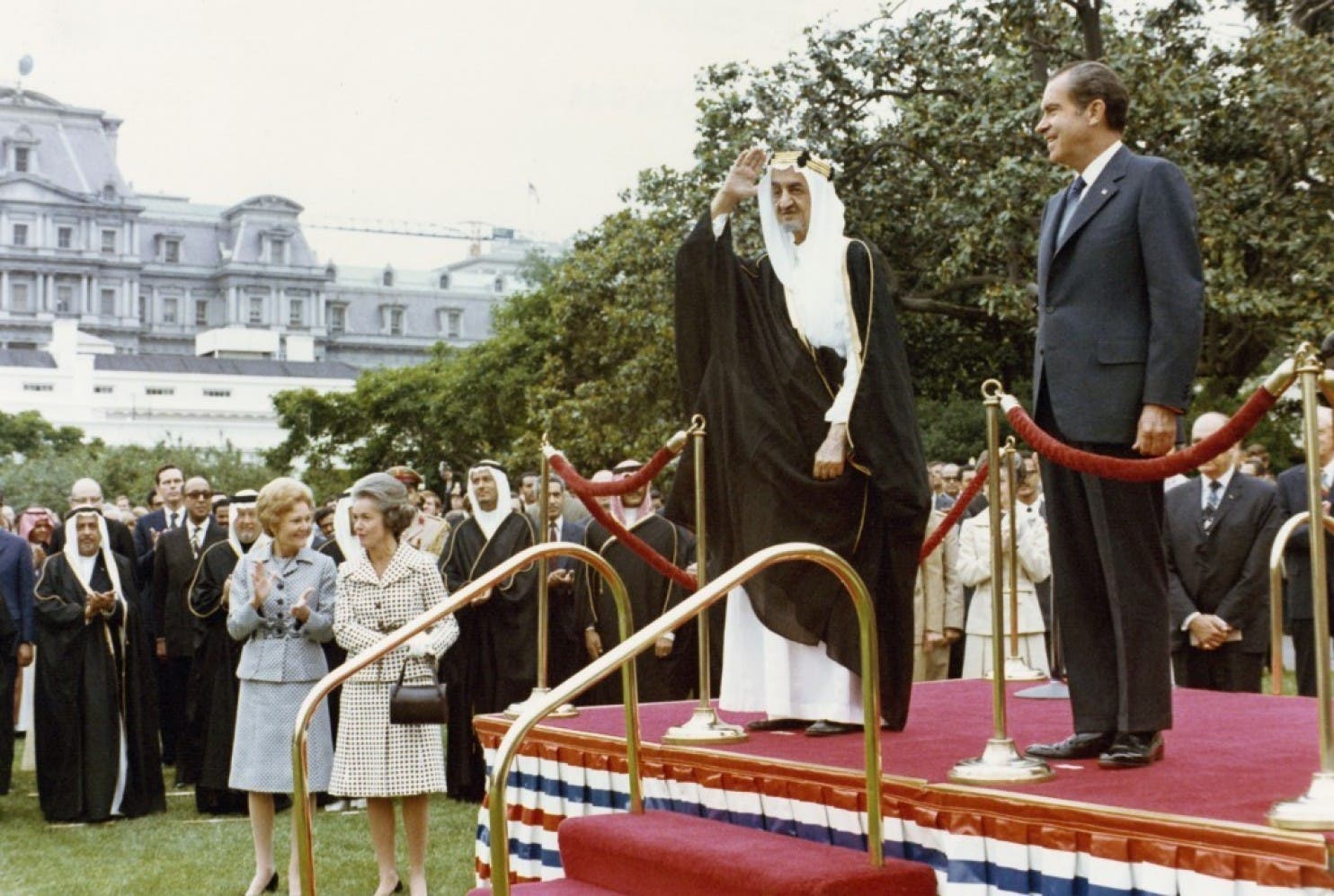 ff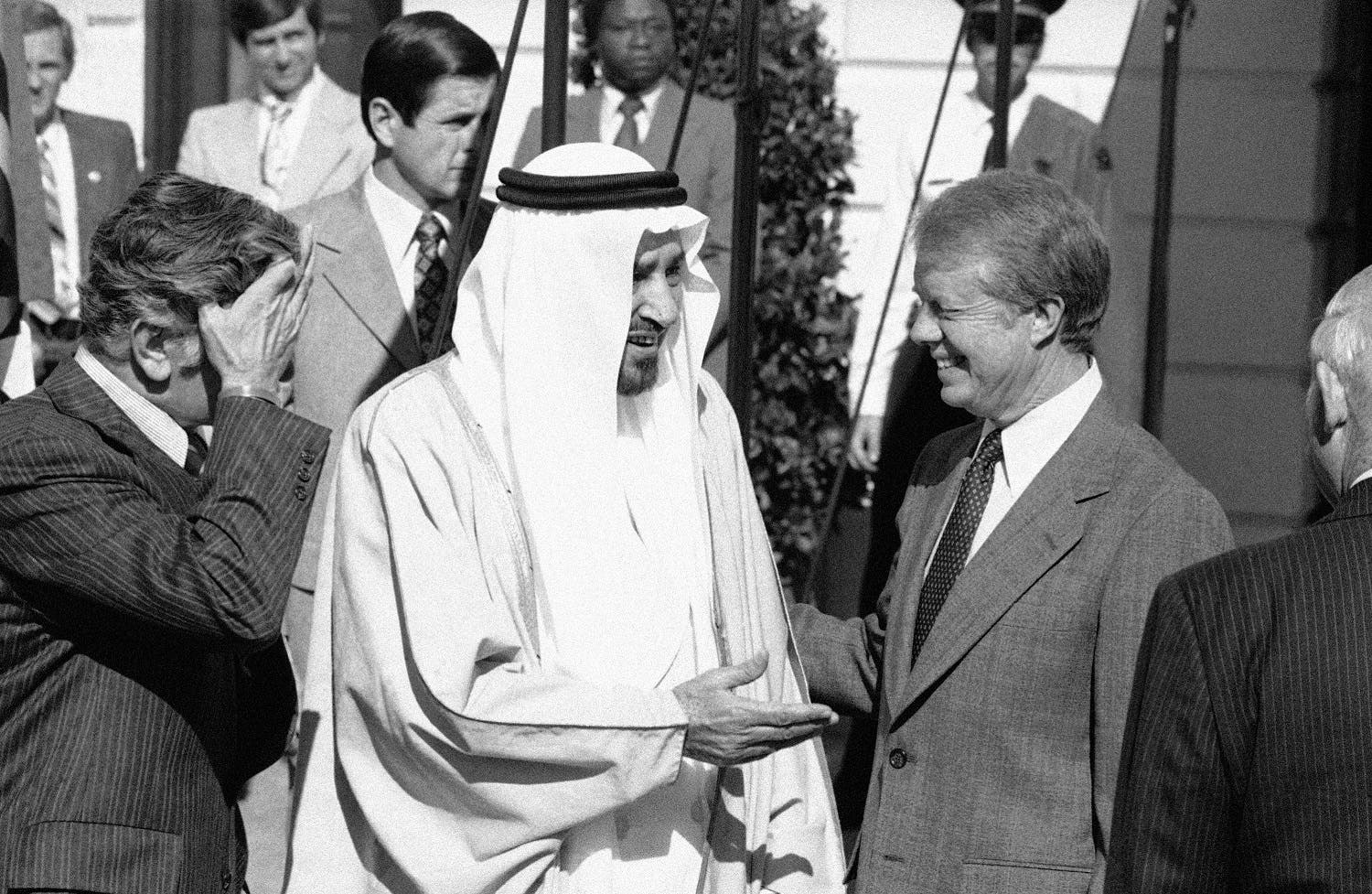 King Khalid of Saudi Arabia is greeted by President Jimmy Carter at the White House in Washington, Oct. 27, 1978 (File Photo: AP)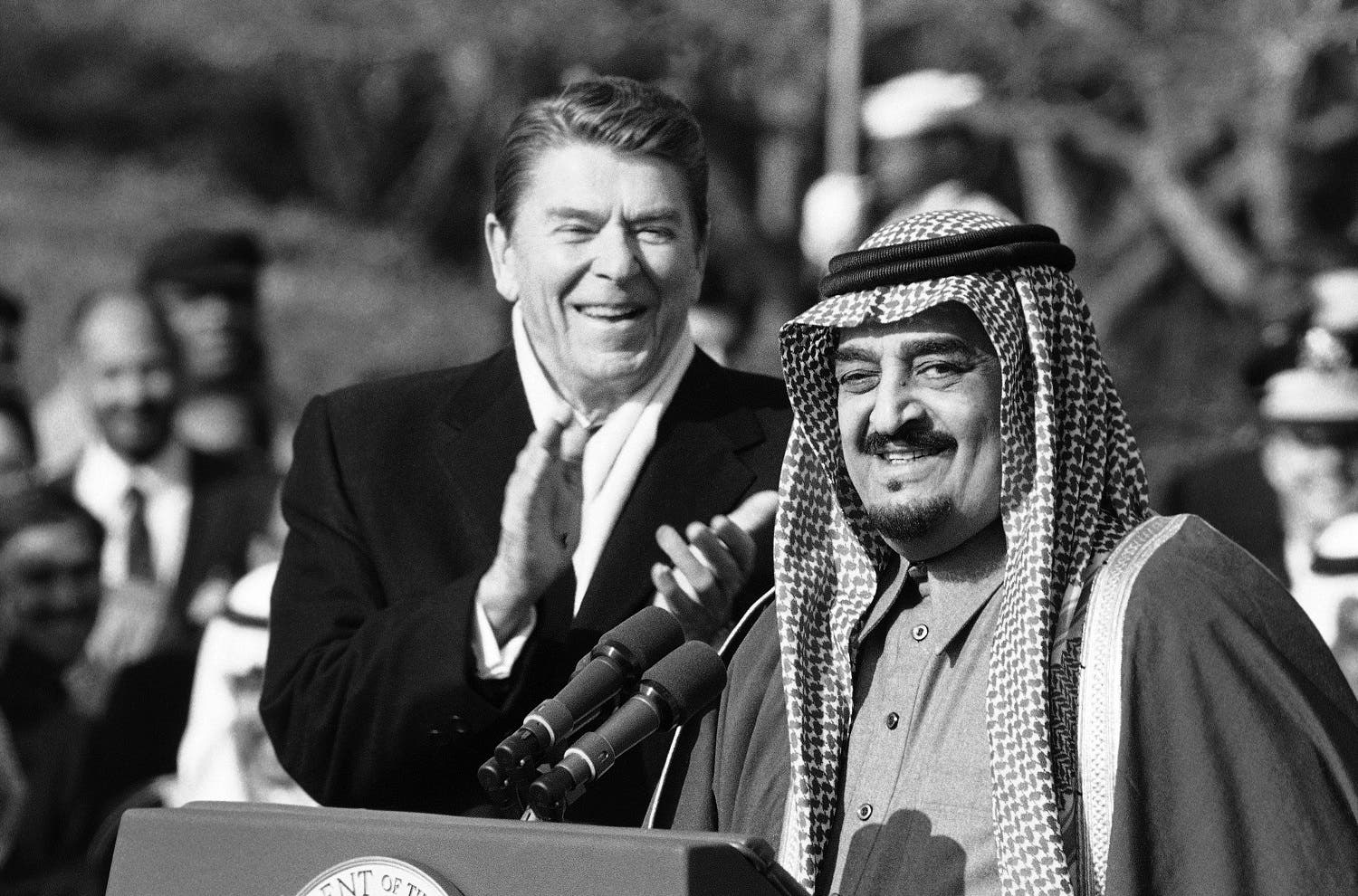 President Ronald Reagan applauds as King Fahd of Saudi Arabia starts to speak at the State Visit ceremony held on the South Lawn of the White House, Monday, Feb. 11, 1985 (File Photo: AP)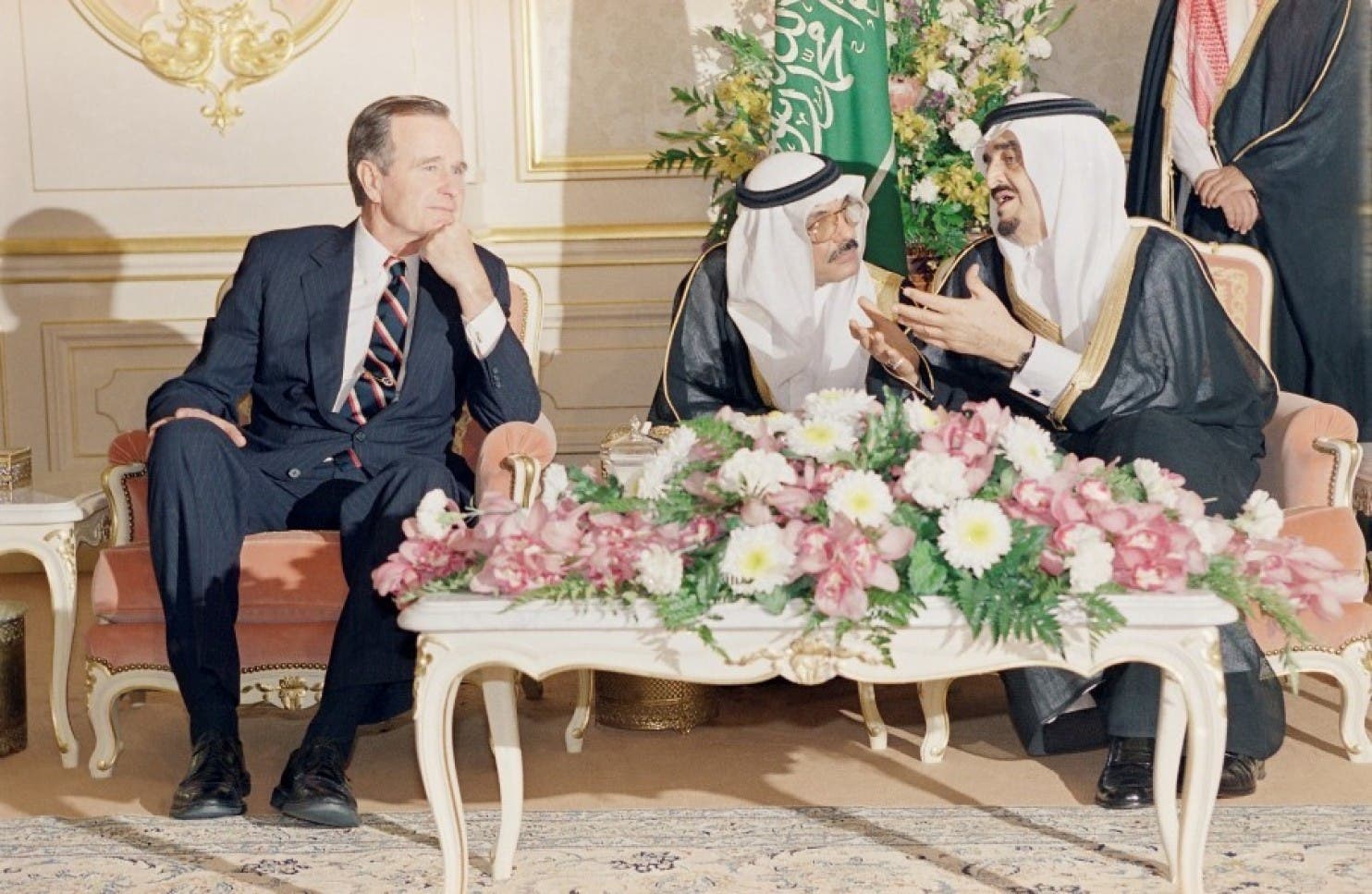 dfv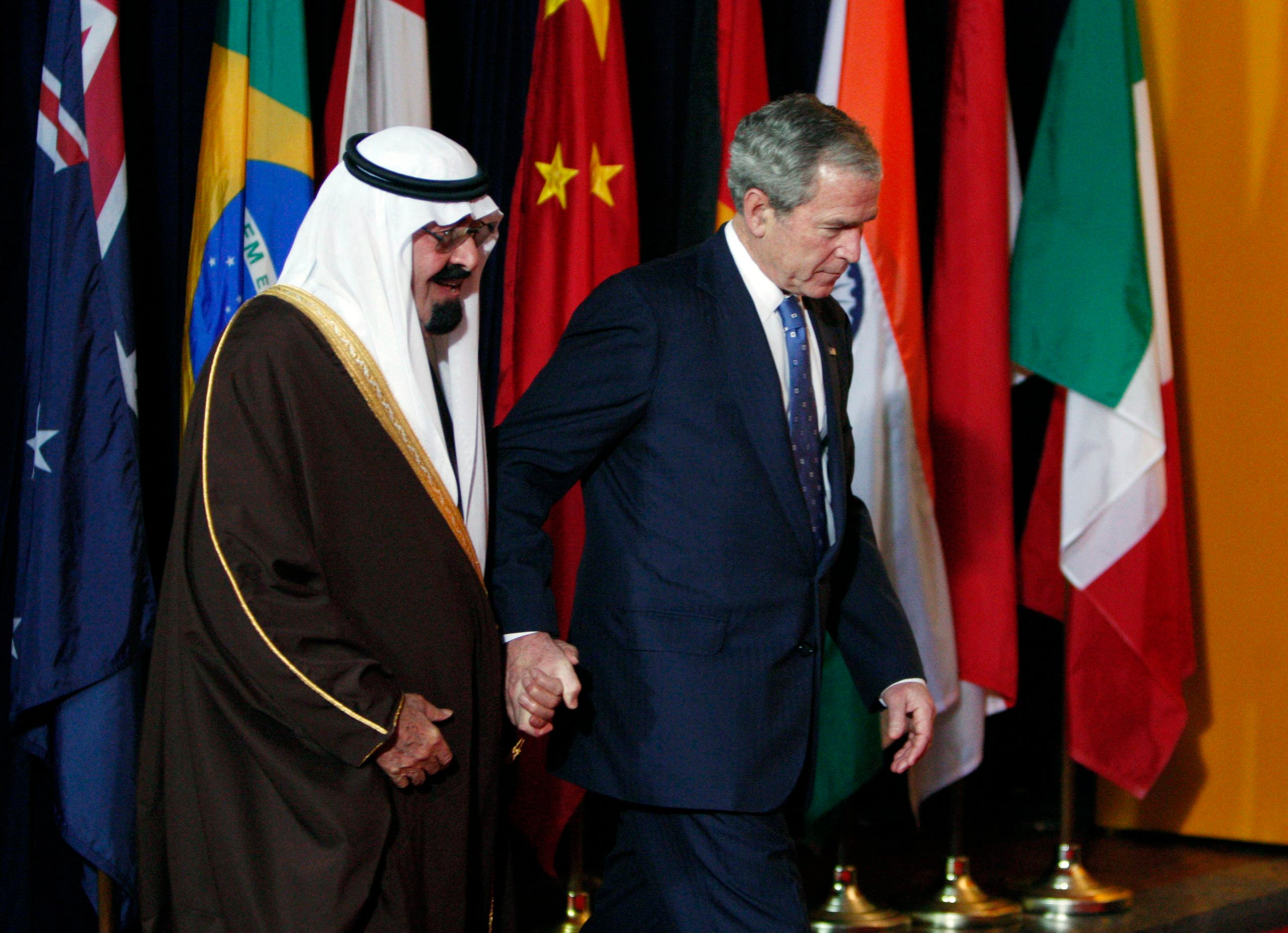 U.S. President George W. Bush (R) escorts Saudi Arabia's King Abdullah into the group photo at the G20 Summit on Financial Markets and the World Economy at the National Building Museum in Washington, November 15, 2008.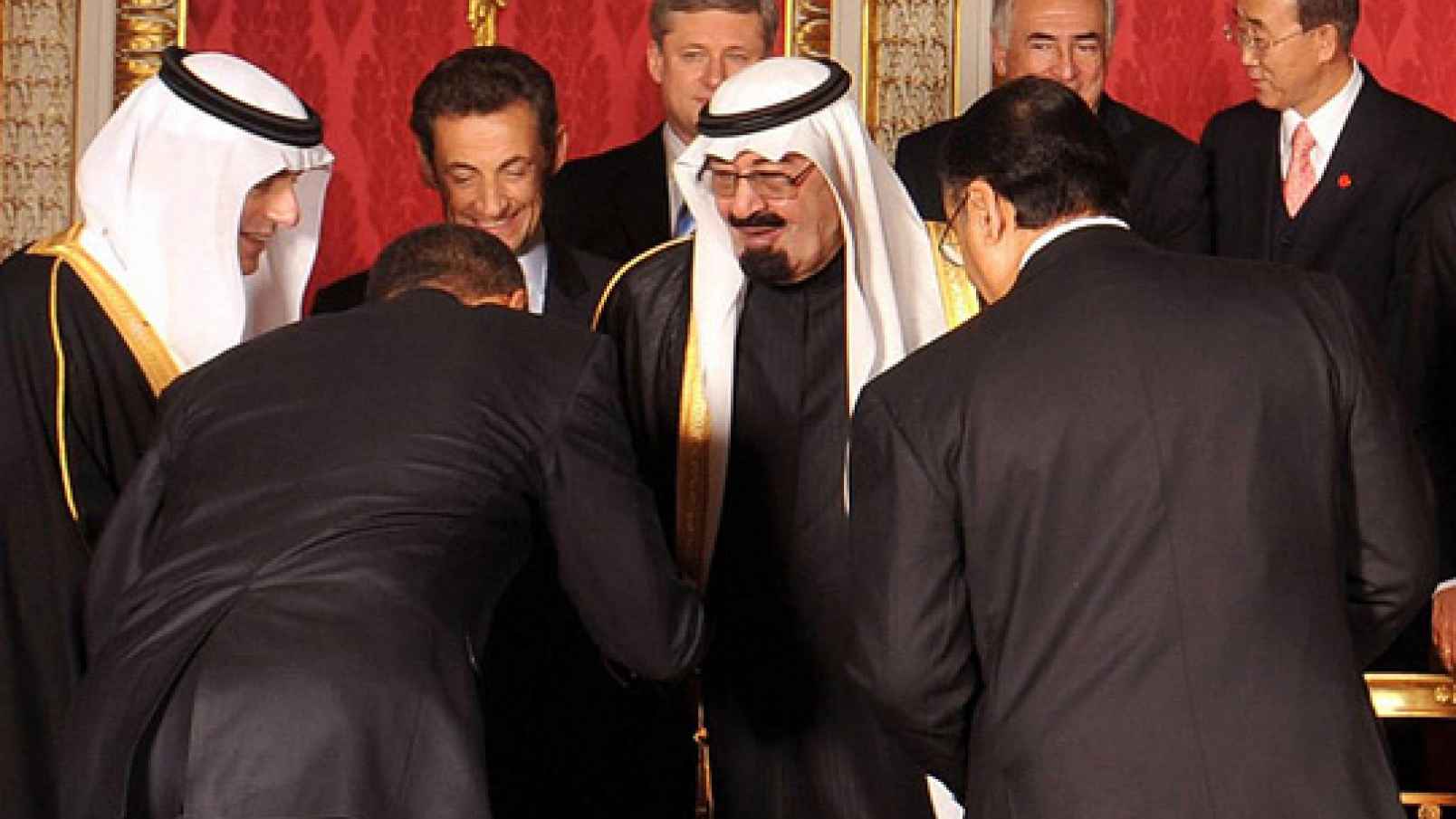 obama king
SHOW MORE
Last Update: Wednesday, 20 May 2020 KSA 09:47 - GMT 06:47