In 1964, Egyptian Al-Musawwir magazine published a report claiming that boxing legend Muhammad Ali had a love affair with an Egyptian girl called Inyat Mustafa. The news reached global media outlets as Ali's then-wife Sonji Roi, with whom he had a disagreement at the time, had learnt about it.

Ali denied the report and commented in a few words saying it was a lie, adding that he was not even interested in filing a lawsuit against the magazine.

The boxing legend, who passed away on Friday following a battle with Parkinson's, did visit Egypt in 1964 upon the invitation of the Arab Boxing Federation which was headquartered in Cairo.

Ali stayed in Egypt for 15 days during which he requested to meet with late President Gamal Abdelnasser, whom he wasn't scheduled to meet with.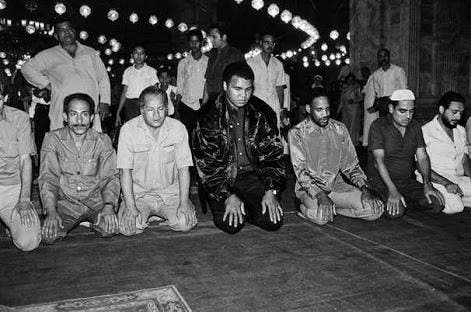 كلاي يصلي في الازهر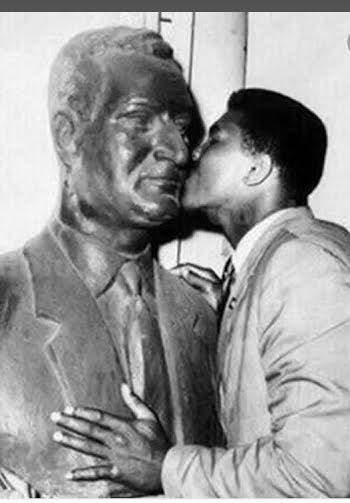 ويقبل تمثال عبدالناصر
SHOW MORE
Last Update: Wednesday, 20 May 2020 KSA 09:51 - GMT 06:51