For once Gareth Bale couldn't hear the boos and whistles. They were drowned out by the triumphant celebration goaded over him by Atletico Madrid and their vociferous fans. Real Madrid suffered their heaviest derby defeat in 68 years on Saturday, and just as he has been for much that has befallen Los Blancos in recent weeks, Bale was blamed.

"He's just watching… a spectator," bemoaned former Republic of Ireland striker Michael Robinson, now working as a television pundit in Spain, when asked for his opinion on Bale's performance against Atletico. "Listless" is how one newspaper branded the winger, with another labelling him a "defensive disaster." Those in the away section at the Vicente Calderon on Saturday called him much worse.

Saturday's 4-0 humiliation will go down in Real Madrid infamy alongside the 5-0 thrashing handed out by Pep Guardiola's Barcelona back in 2010. On that occasion Jose Mourinho bore the brunt of castigation, but this time Bale was the convenient fall guy. Supporters and press alike have been merciless in their disparagement.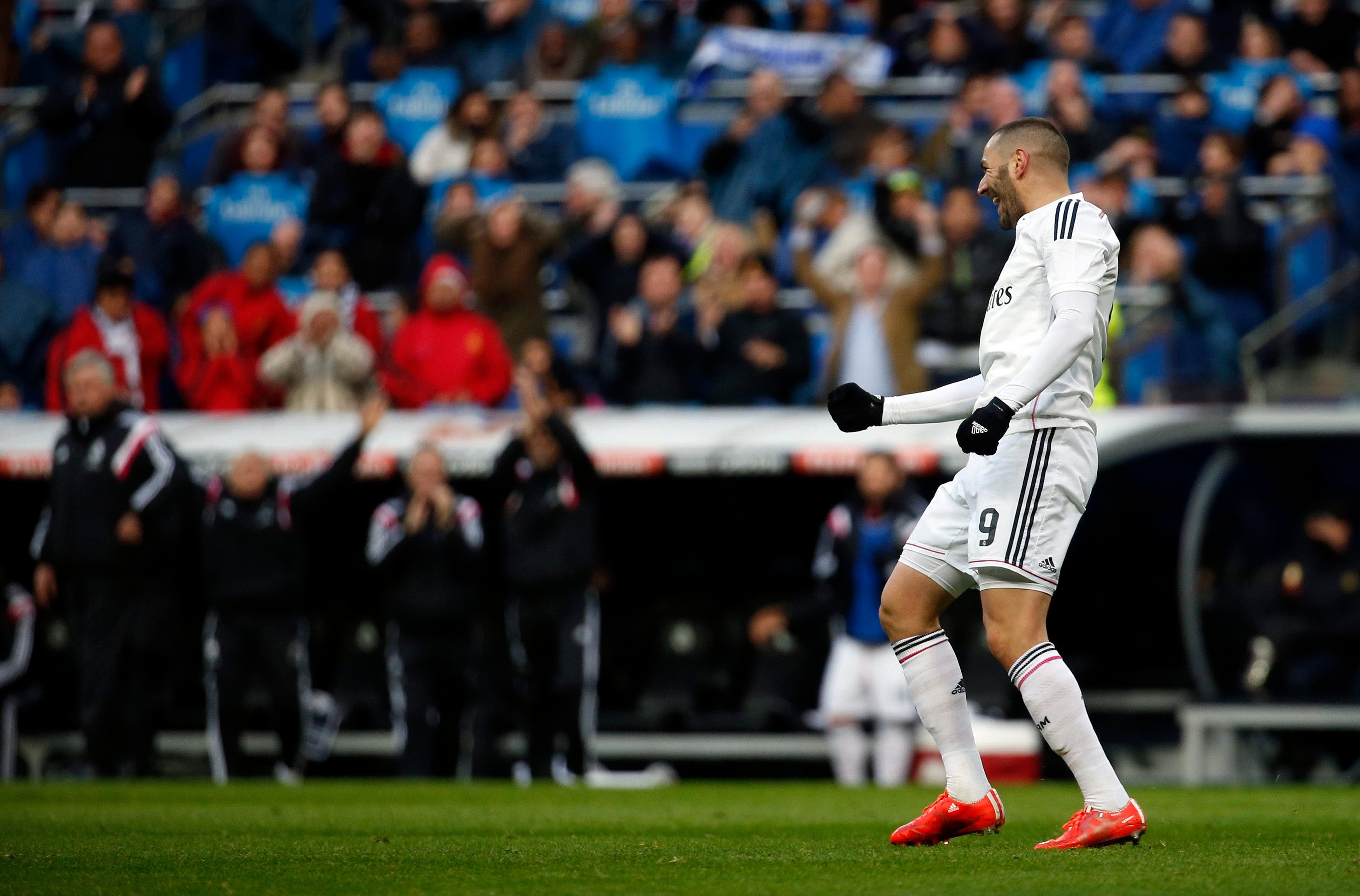 Real Madrid's Karim Benzema celebrates his goal against Real Sociedad during their Spanish first division soccer match at Santiago Bernabeu stadium in Madrid, Jan. 31, 2015. (Reuters)
SHOW MORE
Last Update: Wednesday, 20 May 2020 KSA 09:46 - GMT 06:46