Up until last summer formerly world-class strikers gone bad were said to have done 'a Fernando Torres.' But now, probably to the Spaniard's relief, there is a new term to fit the zeitgeist. Now such strikers, whose former prowess is little more than a sepia-tinged memory, are instead said to have done 'a Radamel Falcao.'
Indeed, the Colombian forward's - one regarded the most dangerous in European football - reputation is in tatters following a dismal loan spell at Manchester United last season. All those goals, and all those shimmering achievements that have gone before matter not when football's collective consensus is concerned. By that gauge, you're only as good as your last season - and Falcao's was dreadful.
But for the 29-year-old redemption could still come before next season kicks off. The Copa America starts on Thursday, with Colombia one of the tournament front-runners - following on from their exhilarating performance at last summer's World Cup, even if they only made it as far as the quarter-finals.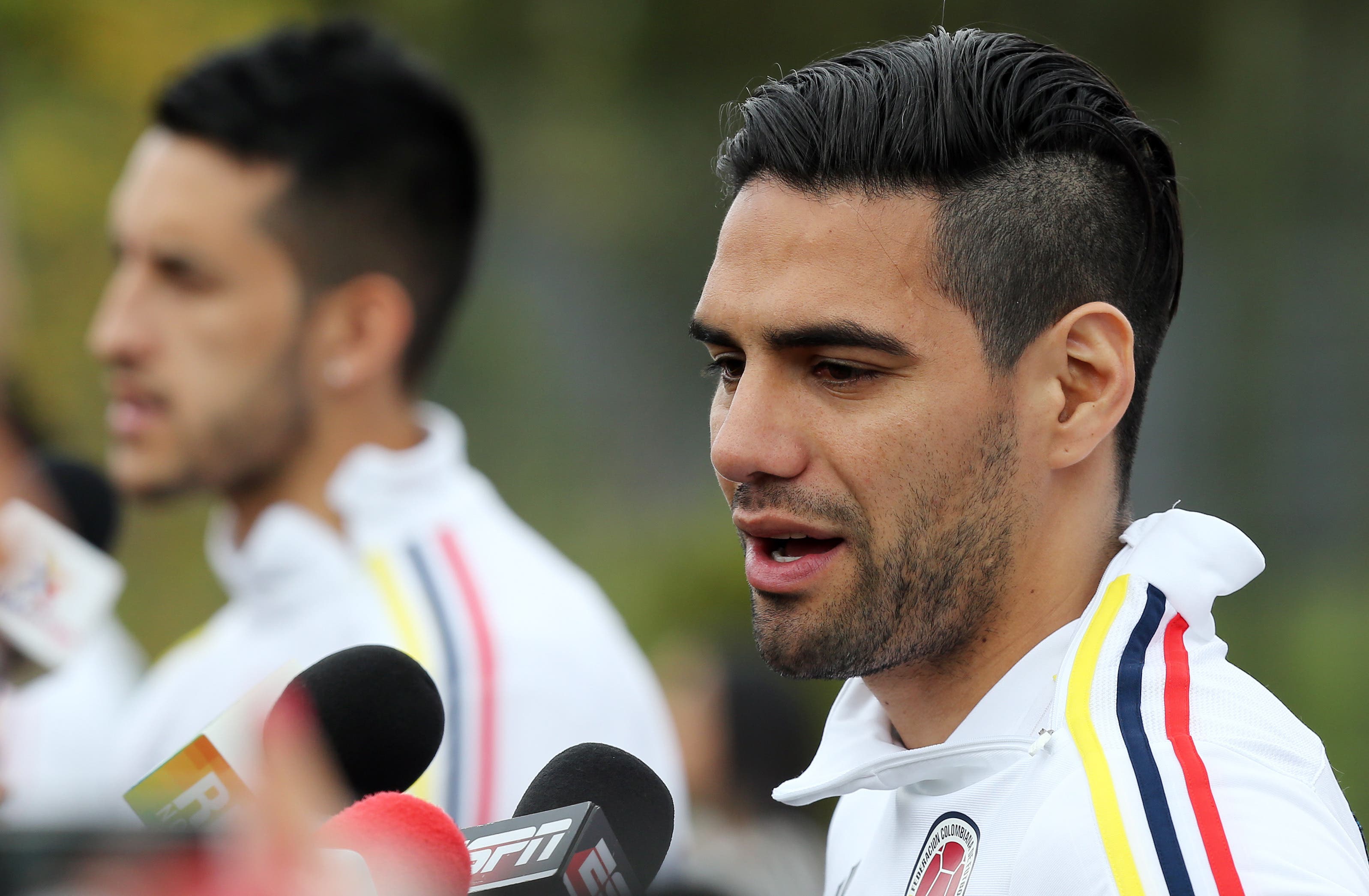 2
In Brazil however, Colombia were without Falcao (whose reputation was in rather better health at that time), with the striker missing out on the competition due to a crippling knee injury. Jose Pekerman's side could have made an even greater impression with him in the team, because while Falcao's club form has slumped his international levels have remained high.
He might have managed just four goals in 26 starts for Man Utd last season, but Falcao has netted five times in his last five outings for Colombia - taking him level with Arnoldo Iguaran as the country's all-time top scorer. He can go out all on his own at the top at this summer's Copa America, where he will lead a frontline that includes James Rodriguez, Carlos Bacca and Juan Cuadrado.
Yet there is more than just a goal scoring record on the line for Falcao. This will be the most pivotal off-season of the 29-year-old's career, given that he must prove he can still perform at the top level for Colombia while plotting the club move that will give him the best chance of restoring his once glowing reputation. His esteem could depend on what happens over the next few months.
Jose Mourinho has already confirmed Falcao as a summer target for Chelsea - where he would surely be used as a deputy to Diego Costa - with Real Madrid also reportedly looking for a back-up number nine. The Colombian, who is almost certain to leave parent-club Monaco before the start of the 2015/16 campaign, might have to lower his sights (and his wage demands) if he is to find a team willing to offer first-team football next season.
"Is my future at Monaco? Right now I'm thinking only about the Copa," insisted Falcao ahead of the tournament, and indeed he is right to be focused. A positive Copa America campaign could completely change the complexion of his future. "There has been a lot of talk, but I am relaxed about it. My agent is the one who takes care of all of that."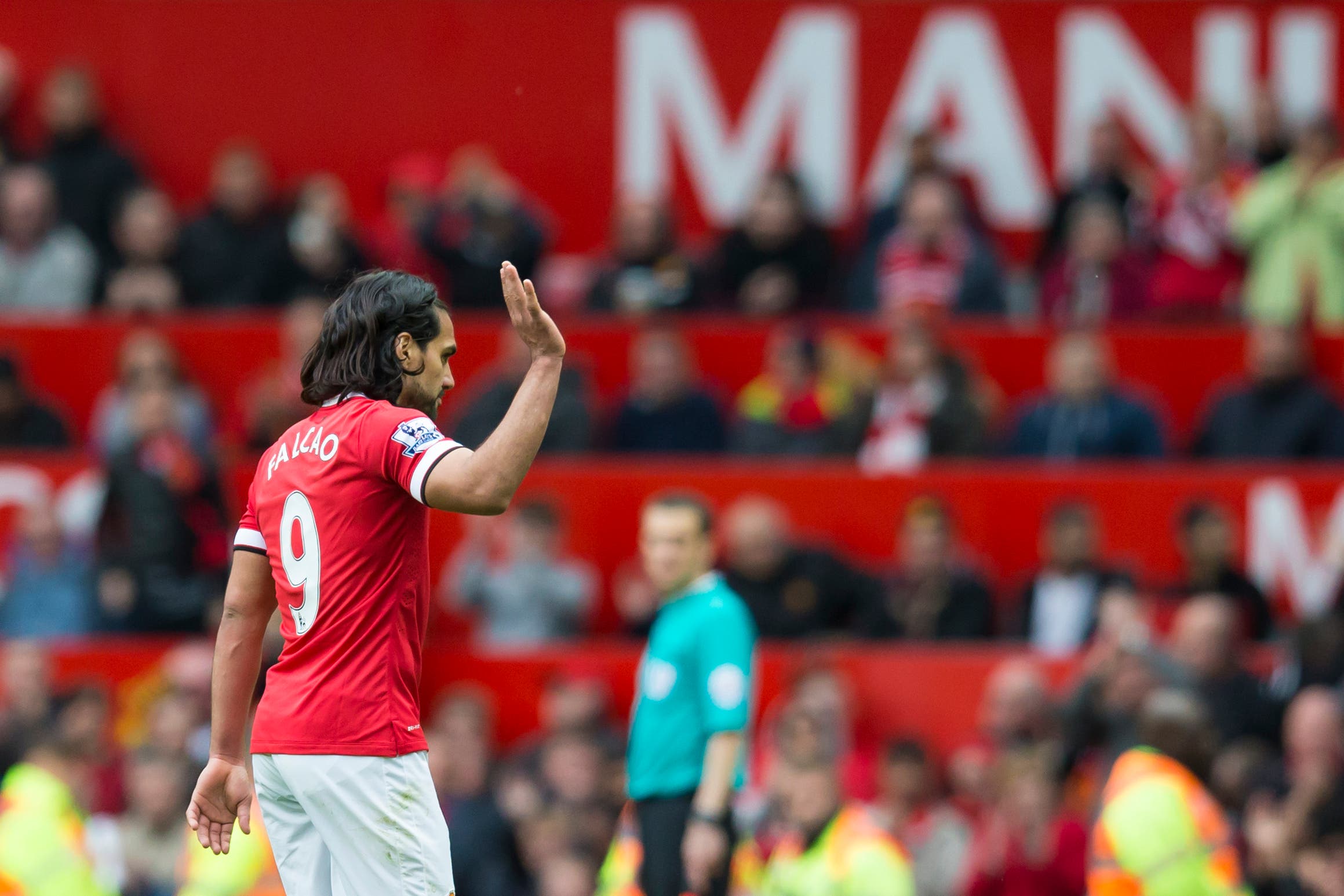 1
At Manchester United Falcao was something of a misfit. He found himself in a team that didn't play to his strengths, and in a league and footballing culture that didn't seem to suit him. But with the Colombian national team, the former Atletico Madrid and Porto striker is still the front man - both tactically and spiritually. He must now find a club that can provide him with the same thing.
This year's Copa America offers up a plethora of attacking talent, with the likes of Lionel Messi, Neymar, Luis Suarez, James Rodriguez and Alexis Sanchez among the best forwards in world - not just South American - football. Some of the midfielders - Arturo Vidal, Javier Mascherano, Angel Di Maria - and defenders - Diego Godin, Thiago Silva, Gary Medel - aren't bad either.
The tournament promises to be every bit as competitive and enthralling as last summer's World Cup, and Falcao has the opportunity to show that he still belongs among such company. A good showing in Chile could save his career. By the time next season kicks off doing 'a Falcao' could mean something entirely different.
SHOW MORE
Last Update: Wednesday, 20 May 2020 KSA 09:47 - GMT 06:47