When Muhammad Ali fought, the world stopped to watch. In the 1970s, at the height of his fame, live broadcasts from Las Vegas, New York, Kinshasa and Manila, drew millions of adoring viewers to the greatest boxer, indeed sportsman, of all time.

And aside from the US, perhaps nowhere was he idolized more than in the Arab world, where the people of a region so often in turmoil adopted the American hero as one of their own.

Ali's fights became ritual. With many taking place in the US, his fans would set their alarm clocks for the early hours to catch a glimpse of this cultural and sporting phenomenon in an era when being boxing's Heavyweight Champion of the World still packed a punch.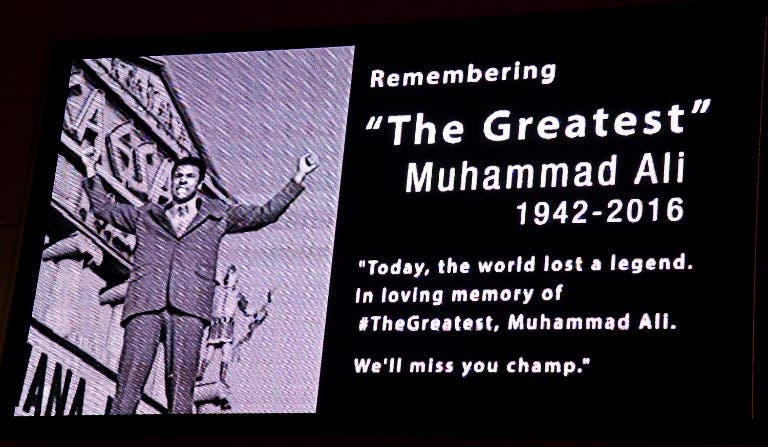 The marquee at Caesars Palace shows a tribute to boxing legend Muhammad Ali early on June 4, 2016 in Las Vegas, Nevada. (AFP)
Muhammad Ali, who has just died, seen here praying in memory of resistance hero Omar Mukhtar on a trip to #Libya pic.twitter.com/Di2v7BIPS8

— Mary Fitzgerald (@MaryFitzger) June 4, 2016
R.I.P to our Muslim brother Muhammad Ali. May Allah have mercy on his soul. pic.twitter.com/GZY6INiPh2

— Karter Zaher (@KarterZaher) June 4, 2016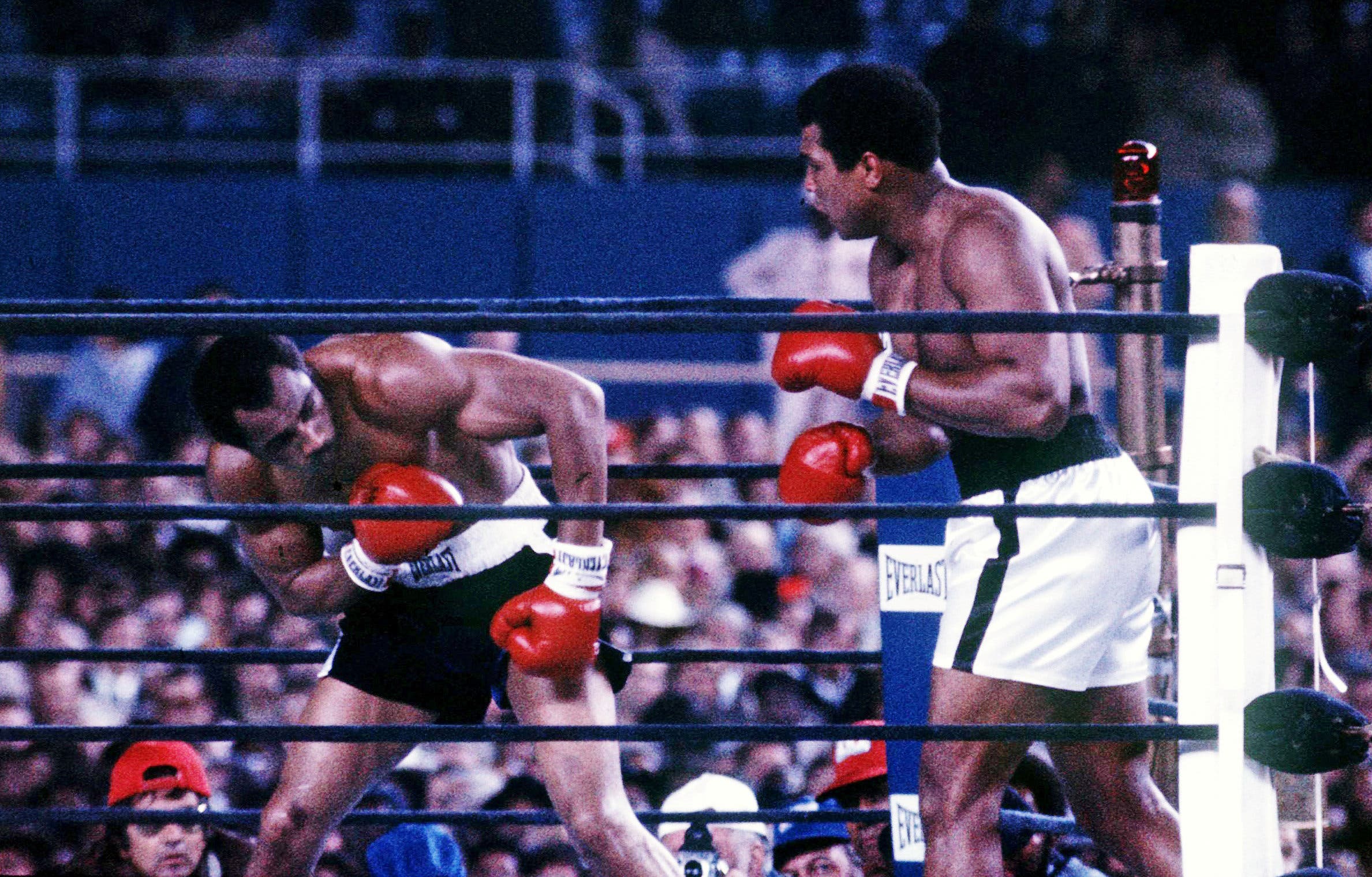 Muhammad Ali (R) fights Ken Norton at Yankee Stadium in the third fight between the two heavyweights in New York City. (Reuters)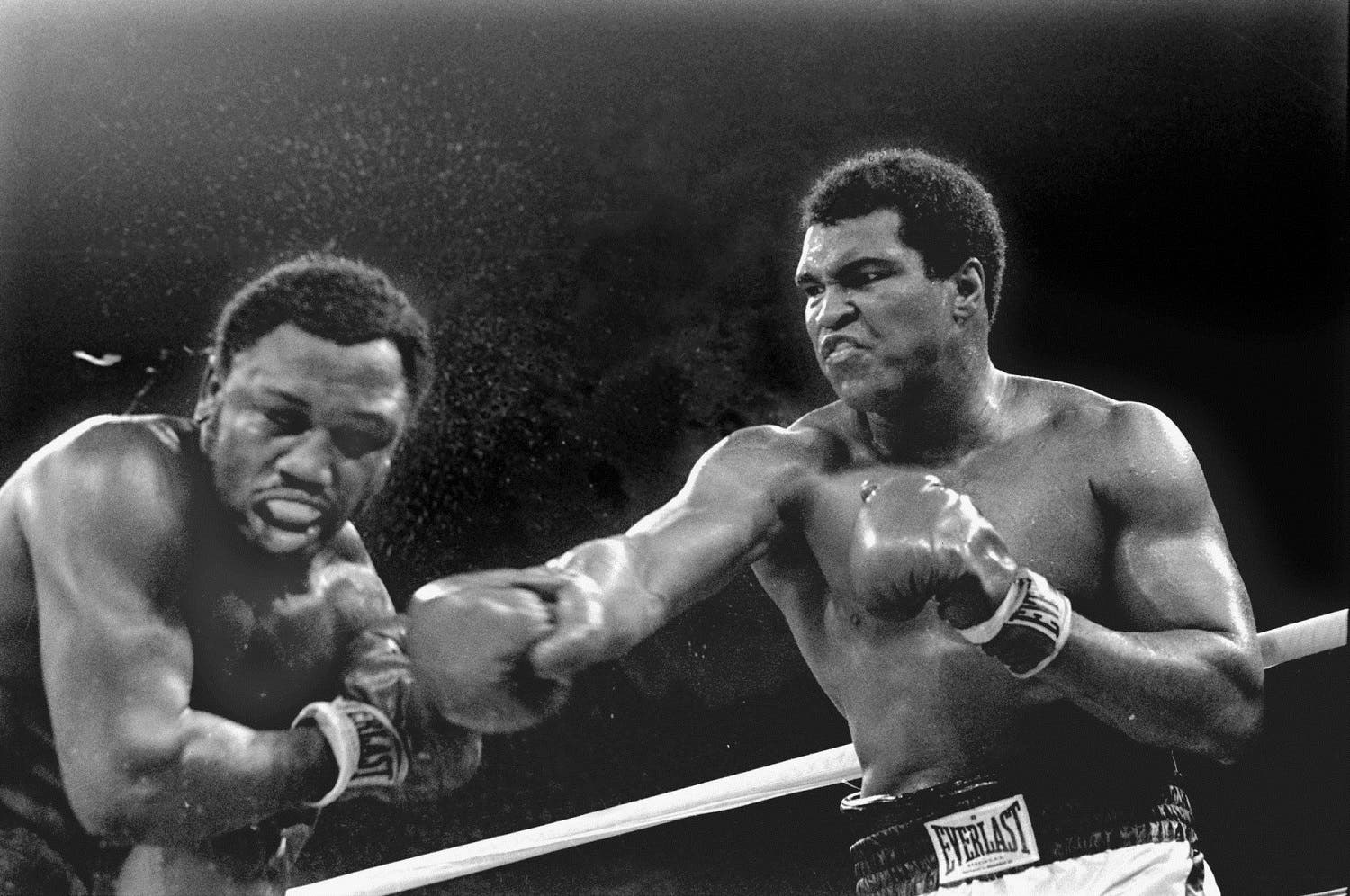 In this Oct. 1, 1975, file photo, spray flies from the head of challenger Joe Frazier as heavyweight champion Muhammad Ali connects with a right in the ninth round of their title fight in Manila, Philippines. Ali, the magnificent heavyweight champion whose fast fists and irrepressible personality transcended sports and captivated the world, has died according to a statement released by his family Friday, June 3, 2016. He was 74. (AP)
SHOW MORE
Last Update: Wednesday, 20 May 2020 KSA 09:47 - GMT 06:47