By the time Roy Hodgson's side started their Euro 2016 campaign in Marseille on Saturday, English bruises were already shining. That had nothing to do with the game itself, of course, although losing a stoppage-time equalizer to Russia certainly hurt. Instead, it was England's fans who took a beating in the days preceding kick-off.

Or perhaps it was England's fans doing the beating. Or the French police. Or the local gangs who resumed a violent grudge held ever since the 1998 World Cup, when England played a match in the city. Or the Russian ultras who attacked and ambushed seemingly everyone and everything in sight. Whoever was truly to blame, the old town of Marseille has resembled something of a war zone over the past week.

With both England and Russia moving on to their second fixtures at this summer's European Championships, shifting the rowdy roadshow on to other French towns, the inquest into what really happened continues. UEFA has threatened both national teams with expulsion from the tournament in the event of further violence. But this is a discussion that envelops much more than just the role of two countries' fans.
Faded shame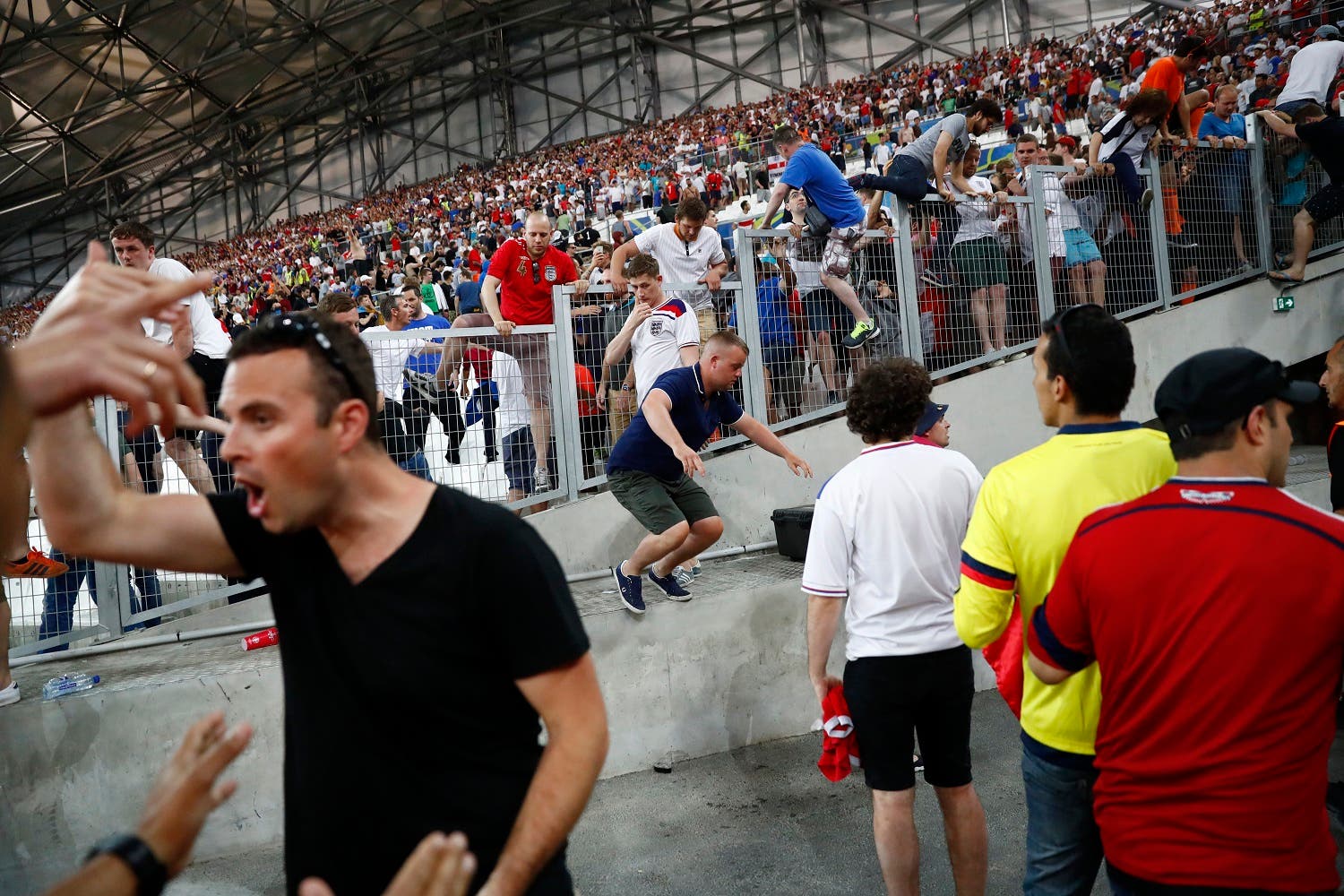 Football Soccer - England v Russia - EURO 2016 - Group B - Stade Vélodrome, Marseille, France - 11/6/16 England fans climb over a fence to escape trouble in the stadium after the game REUTERS/Kai Pfaffenbach Livepic
Engrained problem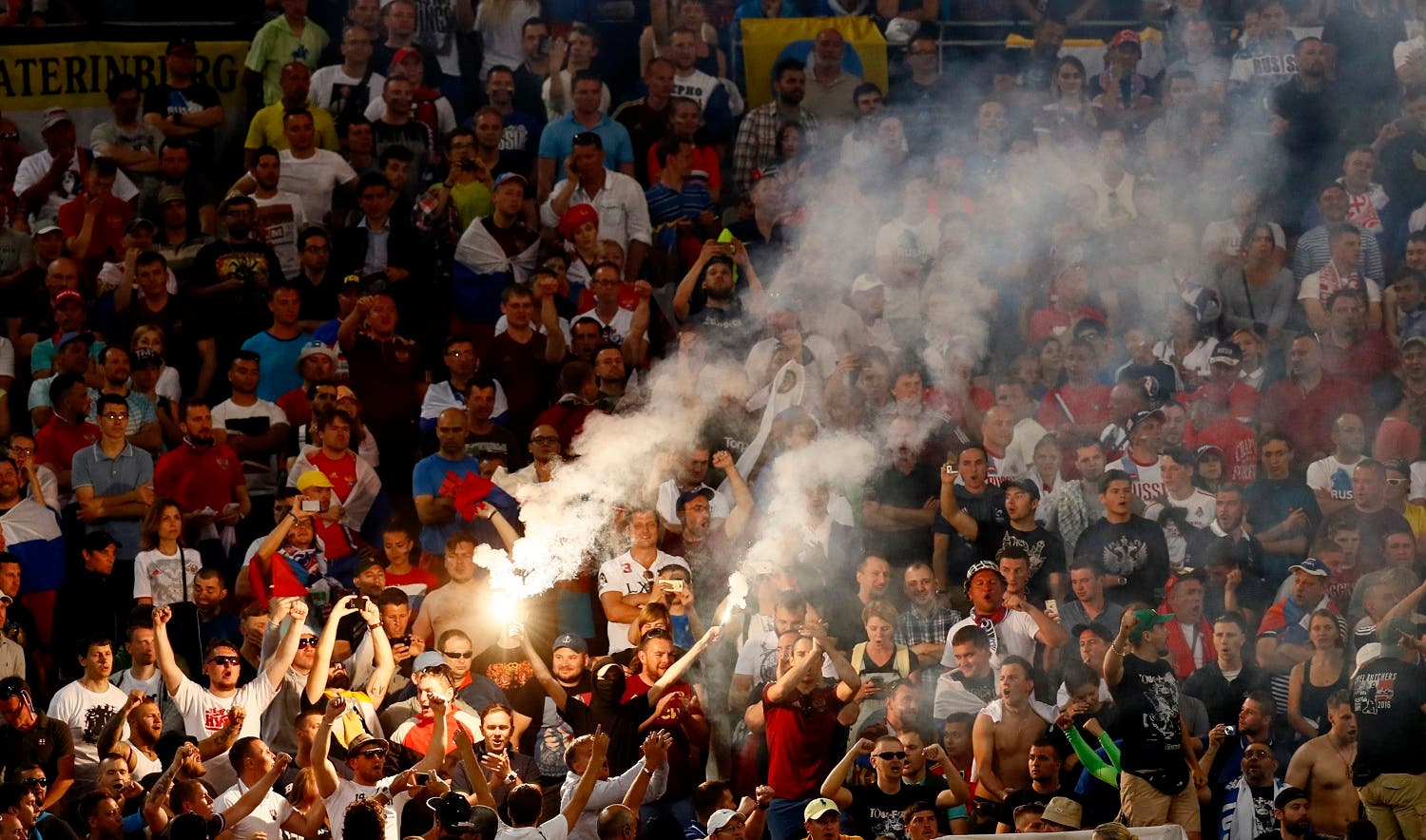 Football Soccer - England v Russia - EURO 2016 - Group B - Stade V?lodrome, Marseille, France - 11/6/16 Russia fans let off a flare REUTERS/Jason Cairnduff
SHOW MORE
Last Update: Wednesday, 20 May 2020 KSA 09:51 - GMT 06:51