Few teams ever have to overcome the obstacles that the Iraq national team does. And yet still fewer continue to overachieve the way the Iraqi footballers do.

As the AFC's only Arab nation at the 2016 Rio Olympics football competition, Iraq are once again looking to achieve success against seemingly insurmountable odds. Few of their supporters will remember a time it wasn't so.

The Iraq-Iran war. Saddam Hussein's reign. The Gulf War. Sectarian strife. Sanctions and sporting bans. Through it all, and despite expected downturns, Iraq always seem to deliver on the football pitch when it matters.

One triumph stands above all others.

In 2007, as the country was torn apart by sectarian violence, the Lions of Mesopotamia somehow roused themselves to win the AFC Asian Cup, gloriously beating Saudi Arabia 1-0 in the final in Jakarta. That the win was achieved with a team made up of Sunnis, Shia and Kurds made it all the more astonishing and provided a fleeting moment of joy and unity to a war ravaged country.

Four years later Iraq made the quarter-finals, where they lost to eventual finalists Australia. At the 2015 AFC Asian Cup in Australia, they went one better by reaching the semi-final before losing 2-0 to South Korea.

Now, a new generation is emerging. At the AFC Under23 Championships in Qatar last January – a competition that guaranteed its top three teams progress to the Rio Olympic Football tournament – Iraq had to overcome genuine disappointment and heartbreak before booking their trip to Rio.

First came the devastation of losing the semi-final to Japan to a 93 minute goal. Then, in the the third place playoff against Qatar –a winner takes all clash against the hosts – Iraq went behind to Ahmed Alaa's first half goal before, yet again showing their irrepressible spirit. Mohanad Abdul-Rahim's 87th minute equalizer took the match into extra time, and Iraq went on to grab the winner through Ayman Hussein in the 109th minute. The last 10 minutes of extra time saw unrelenting pressure from Qatar's young team, and some of the most heroic defending you're ever likely to see as the Iraqi players threw themselves of anything that threatened their goal.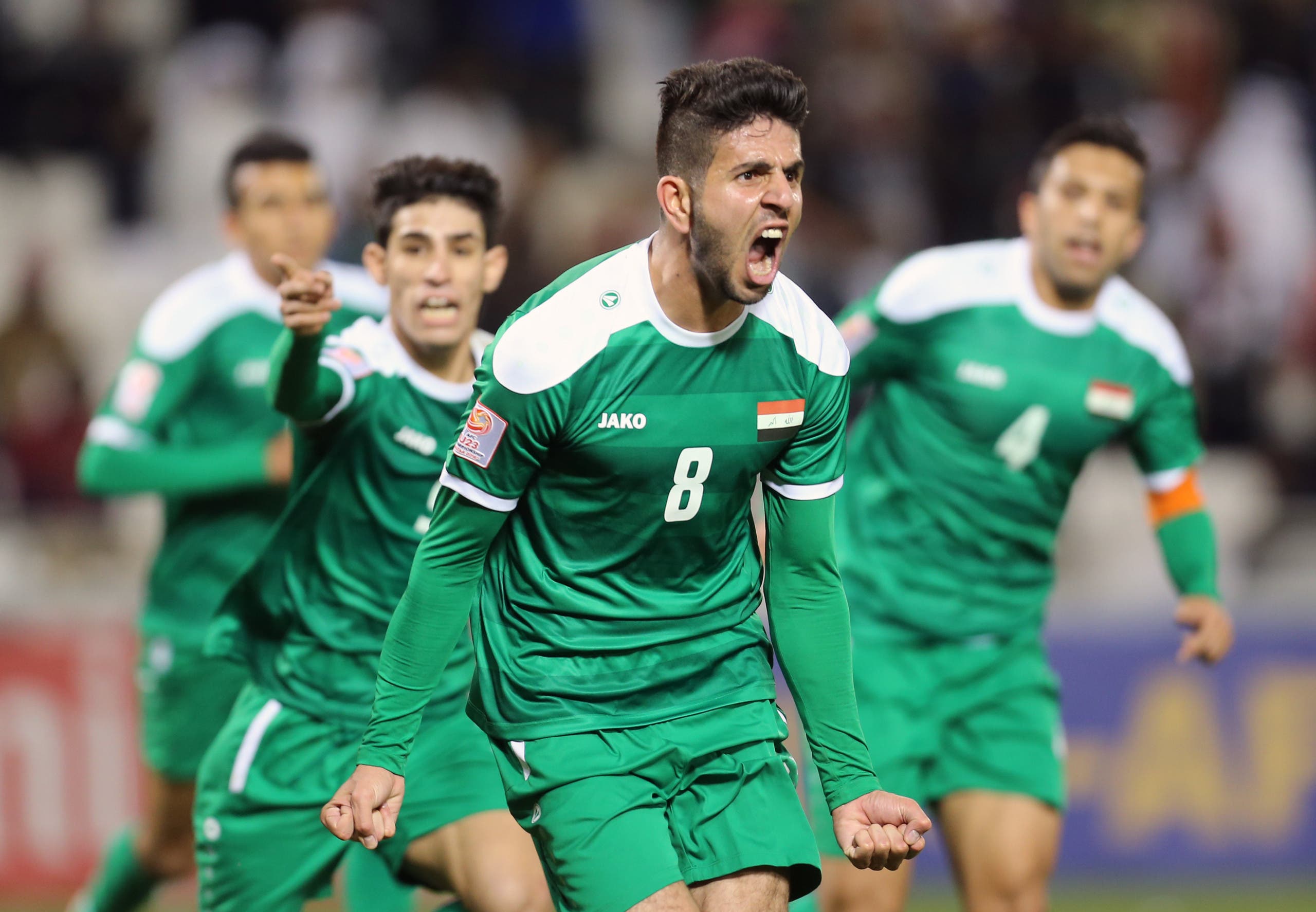 Iraq's forward Mohanad Abdulraheem Karrar celebrates scoring his team's equalizing goal during their AFC U23 Championship 3rd place football match between Qatar and Iraq in Doha on January 29, 2016. (AFP)
A history of overachievement
Grateful support
A tactical approach in Rio
SHOW MORE
Last Update: Wednesday, 20 May 2020 KSA 09:49 - GMT 06:49