There was a time, from the mid-1970 to the mid-1980s, as both nations produced unforgettable golden generations of players, that Iraq and Kuwait ruled Gulf, Arab and even Asian football.

Gulf Cups were exclusively shared. Both reached the quarter-finals at the Moscow Olympic games in 1980, the year Kuwait also claimed their one and only AFC Asian Cup. Above all, the two regional powerhouses fulfilled the ultimate dreams of their fans by reaching the World Cup; Kuwait in 1982, Iraq four years later.

They were the first Gulf nations to do so at that point, and few could have foreseen the ensuing socio-political turmoil in the region and the change of fortune around the corner.
A modern Gulf rivalry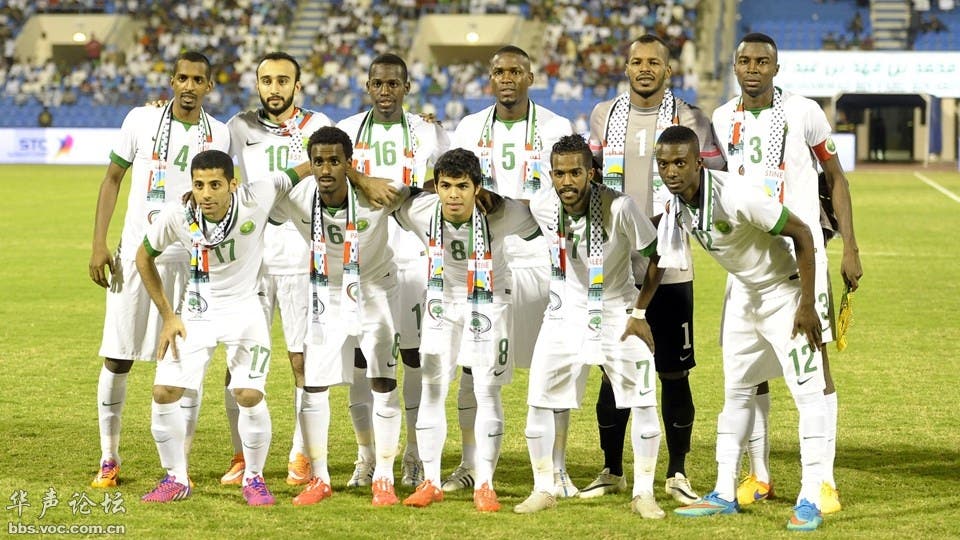 Saudi Arabia national football team. (Photo courtesy: FIFA)
History favors Saudi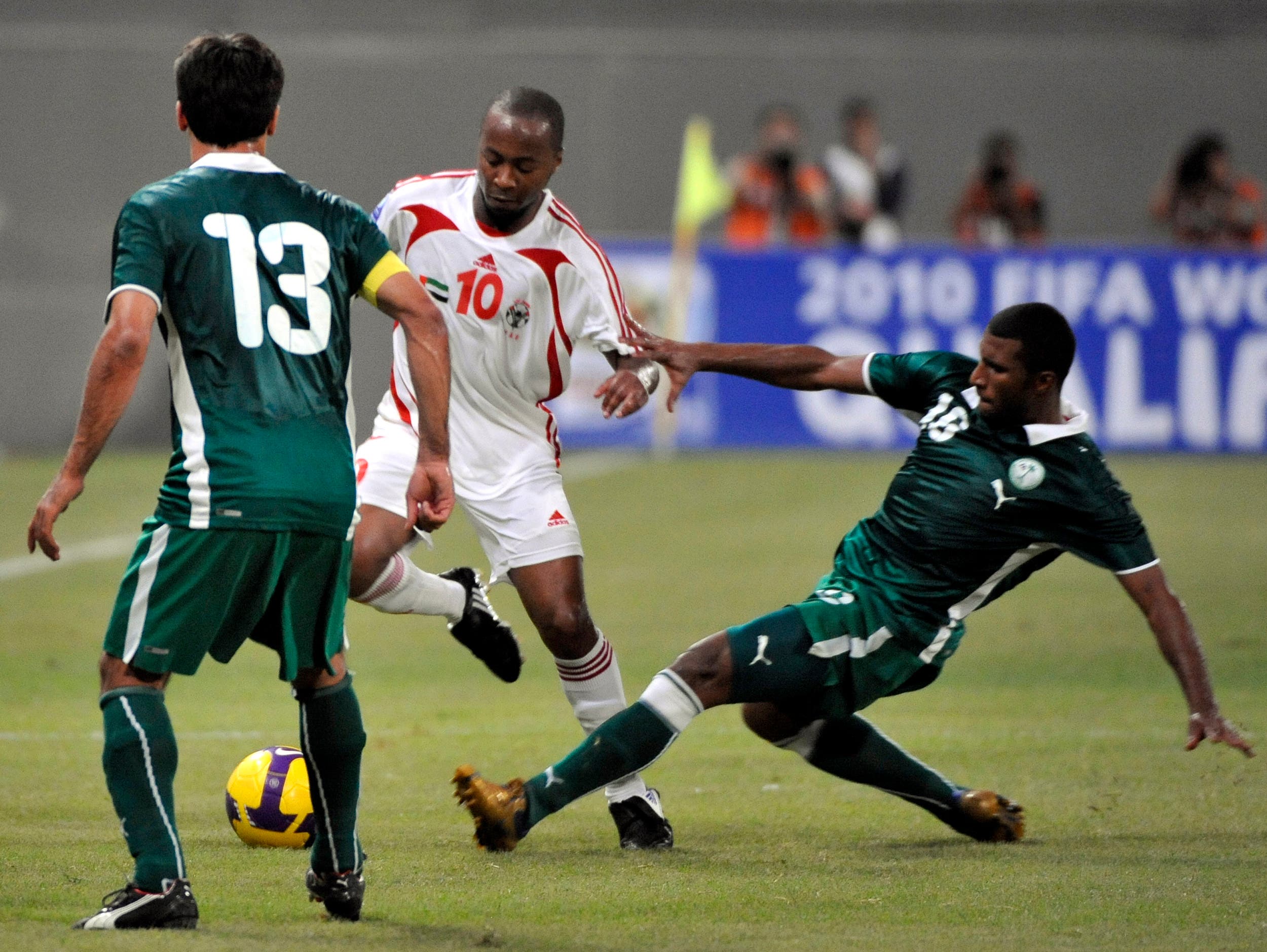 UAE's Ismaeil Matar, center, fights for the ball with Saudi' Arabia's Khaled Althaker, right, and Hussain Sulaimani during a World Cup Qualifying match in Abu Dhabi, United Arab Emirates, Wednesday, Sept. 10, 2008. (AP)
UAE's psychological battle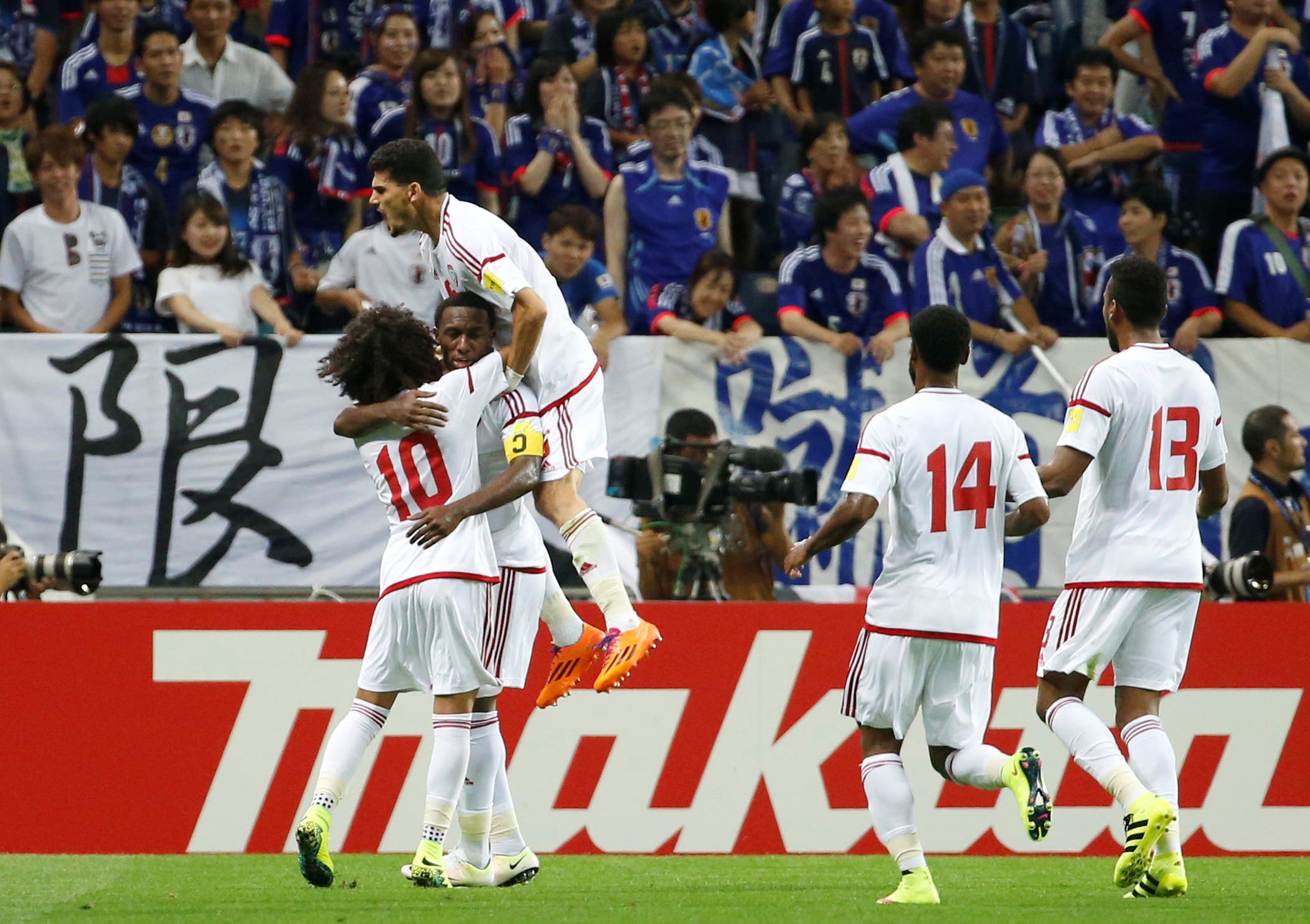 UAE's Ahmed Khalil celebrates with his teammates after scoring a goal from a direct free kick against Japan. (Reuters)
SHOW MORE
Last Update: Wednesday, 20 May 2020 KSA 09:49 - GMT 06:49