Tennis can be the most parochial of sports: one that froths at the mouth whenever a four-letter obscenity is uttered or a racquet is smashed, but one that completely misses the point when it comes to the bigger picture.

Never was that clearer than during the past week with the differing reactions to two sorry shows, one involving Nick Kyrgios and the other, Maria Sharapova.

Kyrgios is tennis' latest bad boy. In a sport that prides itself on its pristine image, there's a sense that all you need to do to have that label attached to you is forget to comb your hair or accidently burp. The Australian, however, has a charge sheet that for once does the moniker a semblance of justice. Among other things, he's been accused of calling an umpire "dirty scum," argued with spectators and made lurid remarks about Stan Wawrinka's girlfriend while playing against none other than Stan Wawrinka.

Last week, Kygios added to that list by tanking his second round match at the Shanghai Masters against Mischa Zverev. While throwing the clash he asked the umpire, "can you call time so I can finish this match and go home?" It's not the first time he's not bothered to put any effort in, last year at Wimbledon, he gave up during his loss to Richard Gasquet, not bothering to return the Frenchman's serves during one game.

For his efforts, or lack of them, the 21-year-old was fined $17,000 and once again was on the receiving end of a lot of opprobrium, most of it along the lines of bringing the game into disrepute and wasting his talent.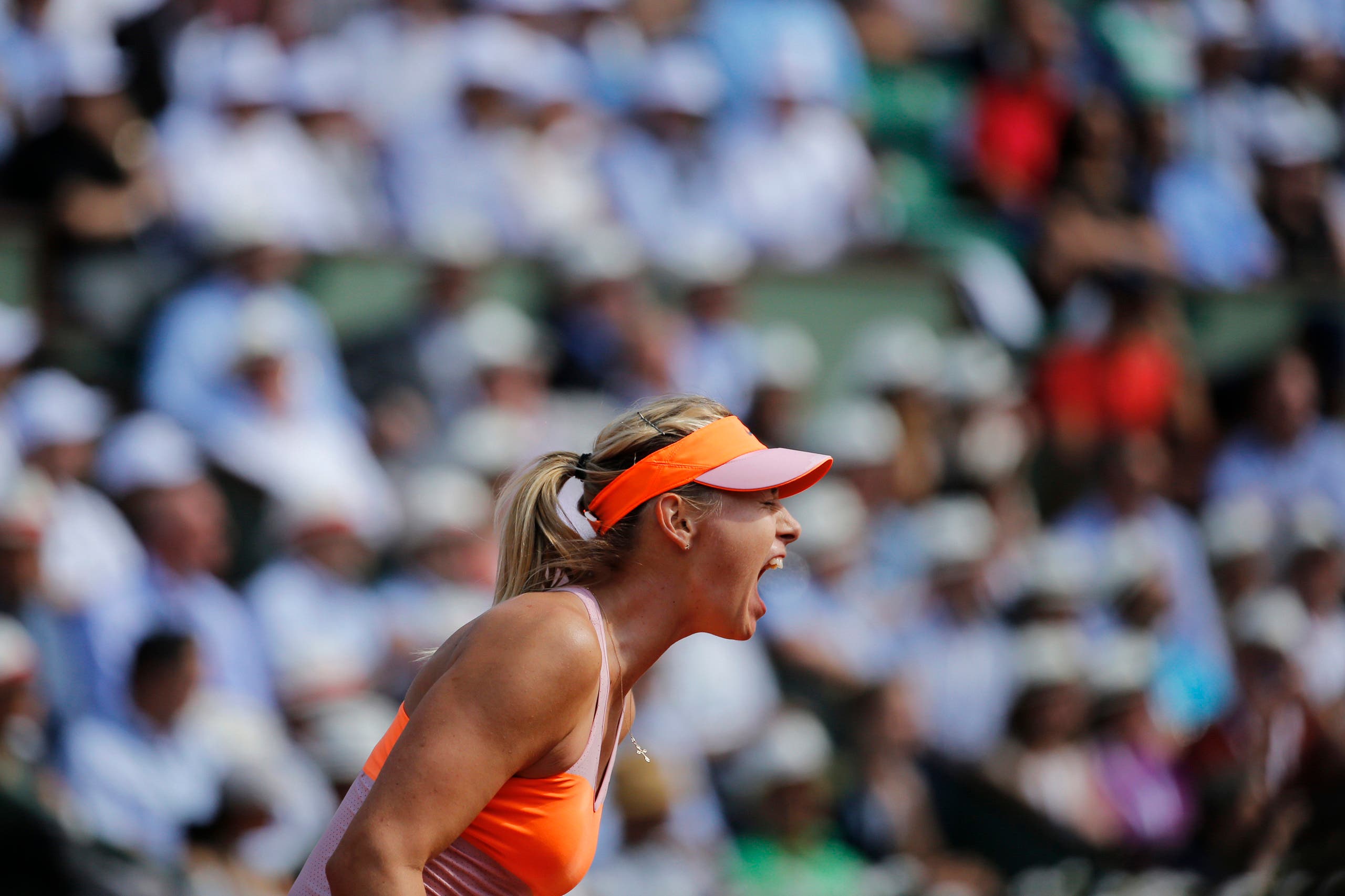 Maria Sharapova of Russia reacts during her women's semi-final match against Eugenie Bouchard of Canada at the French Open tennis tournament at the Roland Garros stadium in Paris June 5, 2014. REUTERS
SHOW MORE
Last Update: Wednesday, 20 May 2020 KSA 09:52 - GMT 06:52