It's been quite the start for the legendary Champions League-winning Spanish manager. A new league. Control of his football club from top to bottom, and a surge to the top of the table.

No, not Pep Guardiola. The other Spanish manager.

Yes, it has been a great few months for Newcastle manager Rafa Benitez.

On Tuesday night, the former Liverpool and Real Madrid coach took Newcastle to the top of the Championship after a 3-1 win away at Barnsley. It would take a brave individual to bet against them staying there for the rest of the season.

Relegation from the Premier League brought fears Benitez would - as most managers would have likely done in his position - jump ship, but Benitez is not most managers.

It may come as a surprise to Premier League fans, but football does not begin and end with the self-styled "Best League in the World". Not that Benitez intends to stick around the Championship for too long.

Victory against Ipswich today will cement Newcastle's position at the top of the table. After a worrying start to the season which saw them lose their first two matches, Newcastle, a shambles last season, are team transformed.

Eight of the next 10 matches have been won playing excellent, passionate football; clean sheets are common again; and a group of players, perceived dilettantes under Steve McClaren and Alan Pardew, are clearly on board with the new man's methods.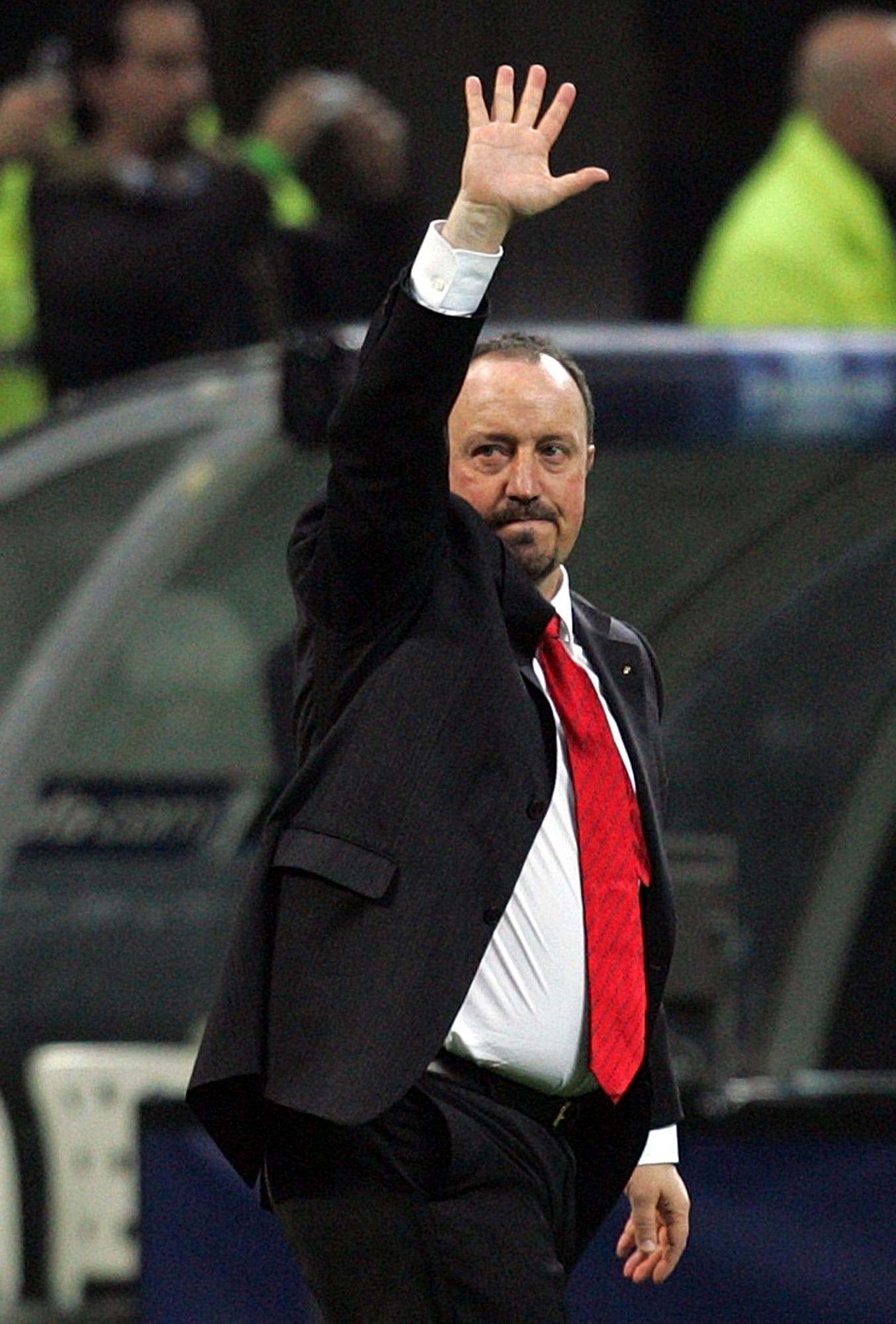 enitez, hired seven months ago, has been under pressure since a demoralising 4-0 home loss to Barcelona in November. The team won seven of nine matches since the defeat at the Bernabeu, but fans continued to call for Benitez's departure. (AP)
Getting his point across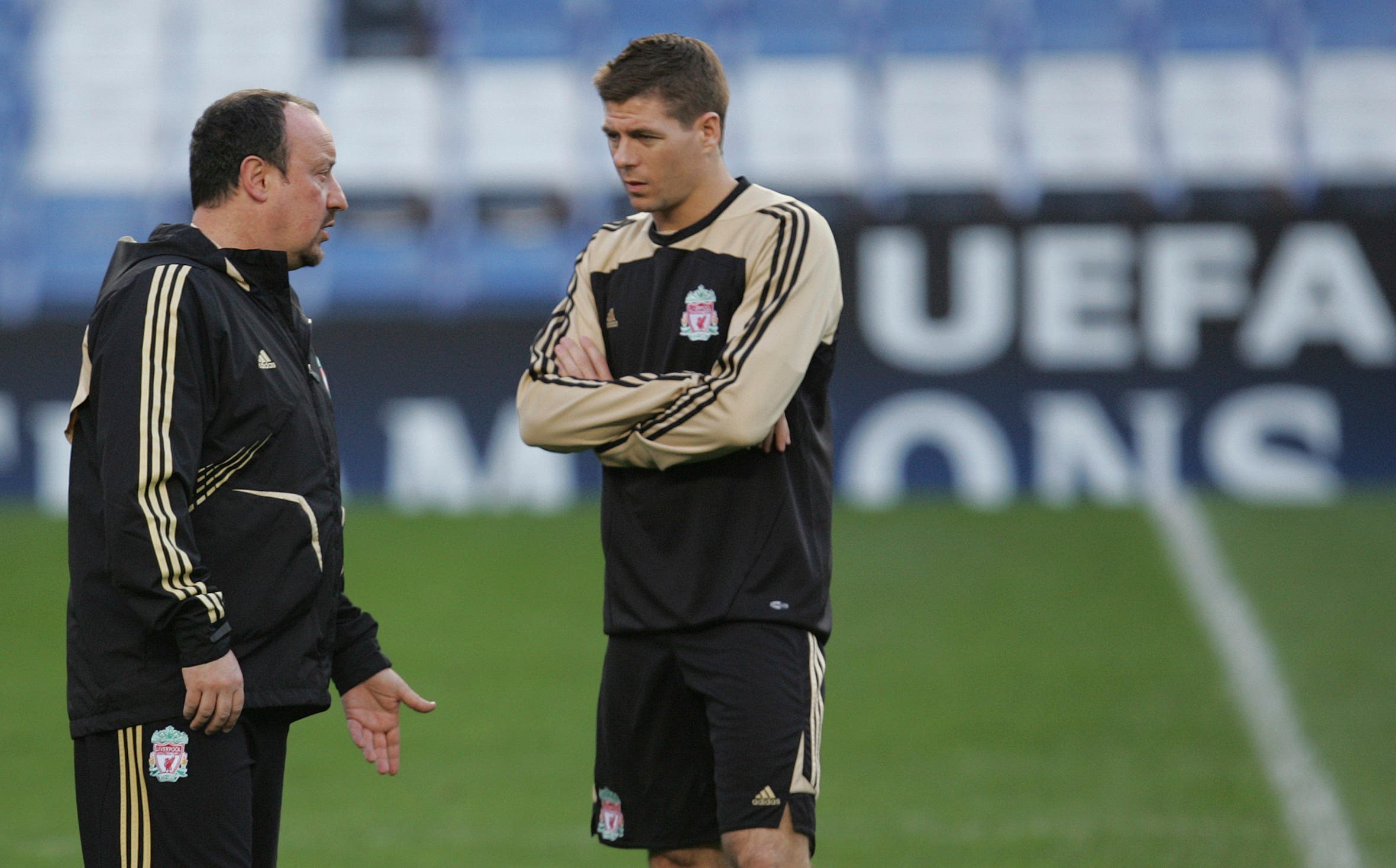 Liverpool's coach Rafael Benitez, left, talks to Steven Gerrard during a training session at Chelsea's Stamford Bridge stadium in London Monday, April, 13, 2009, in preparation for their Champions League quarterfinal second leg soccer match against Chelsea, Tuesday, April 14, in London. (AP)
Rafa's redemption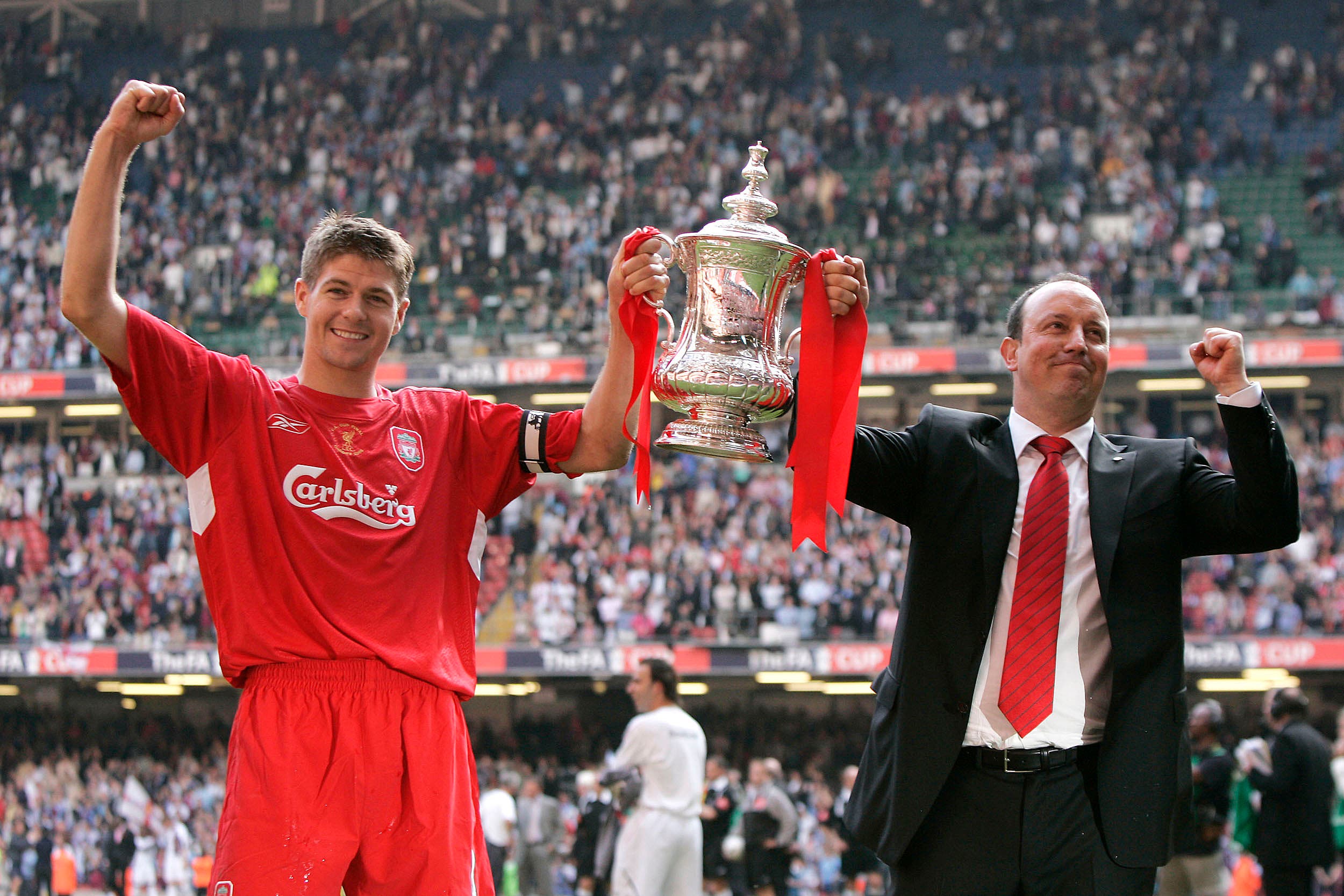 Liverpool's Steven Gerrard, left, and manager Rafael Benitez celebrate their win against West Ham United in the FA Cup Final soccer match with the trophy at the Millennium Stadium in Cardiff, Wales, Saturday, May 13, 2006. Liverpool won 3-1 on penalties after the match ended 3-3 after extra time. (AP)
SHOW MORE
Last Update: Wednesday, 20 May 2020 KSA 09:49 - GMT 06:49