It's all too easy to read about Gareth Bale's new super-sized, eye-watering Real Madrid contract and want to bang your head against a very hard brick wall at the sheer absurdity of it all.

The Welsh wizard is set to earn $22 million a year, which is $749,000 a week, $2,567 per hour, and equates to roughly $55 for every second he plays on the pitch. To say he's doing well for himself is to rather understate the sheer magnitude of the deal. To put it another way, if Bale was to drop a $10 bill on the street, it wouldn't be worth his time to pick it up as by the time he'd stooped down to collect the cash he'd have already earned roughly 10 times the amount.

You don't have to be a dyed-in-the-wool socialist to think that with many countries imposing austerity, refugees being treated like animals having escaping horrors back home, and with poverty levels still way too high for the 21st century, that the world has somehow got it priorities seriously messed up if it can justify paying someone that much.

Indeed, if there's one common gripe about football from fans and critics alike it's that players get paid way too much, that, for kicking a ball, the remuneration is ridiculous. Players need only to have one decent contract to never have to work again. Awash with money they inhabit a reality so different from the fans that the crucial link between them and supporters is becoming more frayed with every new mega-deal thrashed out by the money-hungry agents.

But while it's easy to be envious and question the amount of money players get paid, it's even easier to forget that players get paid what they do because fans allow it, and any outrage is hollow and hypocritical.

It's an age in which it is easy to get outraged. Twitter and Facebook make misinformation and anger so simple to spread and stir up. This week in the UK there's been a huge debate about whether FIFA is right to ban England and Scotland teams wearing the poppy when they face each other on Friday. There's been moral indignation from newspapers and the horde of bored people who seem live their lives on social media have protested at something which no one gave a damn about when England played Scotland in 1999 and didn't wear the symbol of remembering the country's war dead.

But that's populism for you. It's fun and fatuous while it lasts until the next big issue arises for the outraged masses to froth at the mouth about and smash their fists down on the nearest table at. What populism doesn't really allow for is nuance - the annoying detail that, at least in some part, means the very same horrified horde are forced to stare their hypocrisy in the face.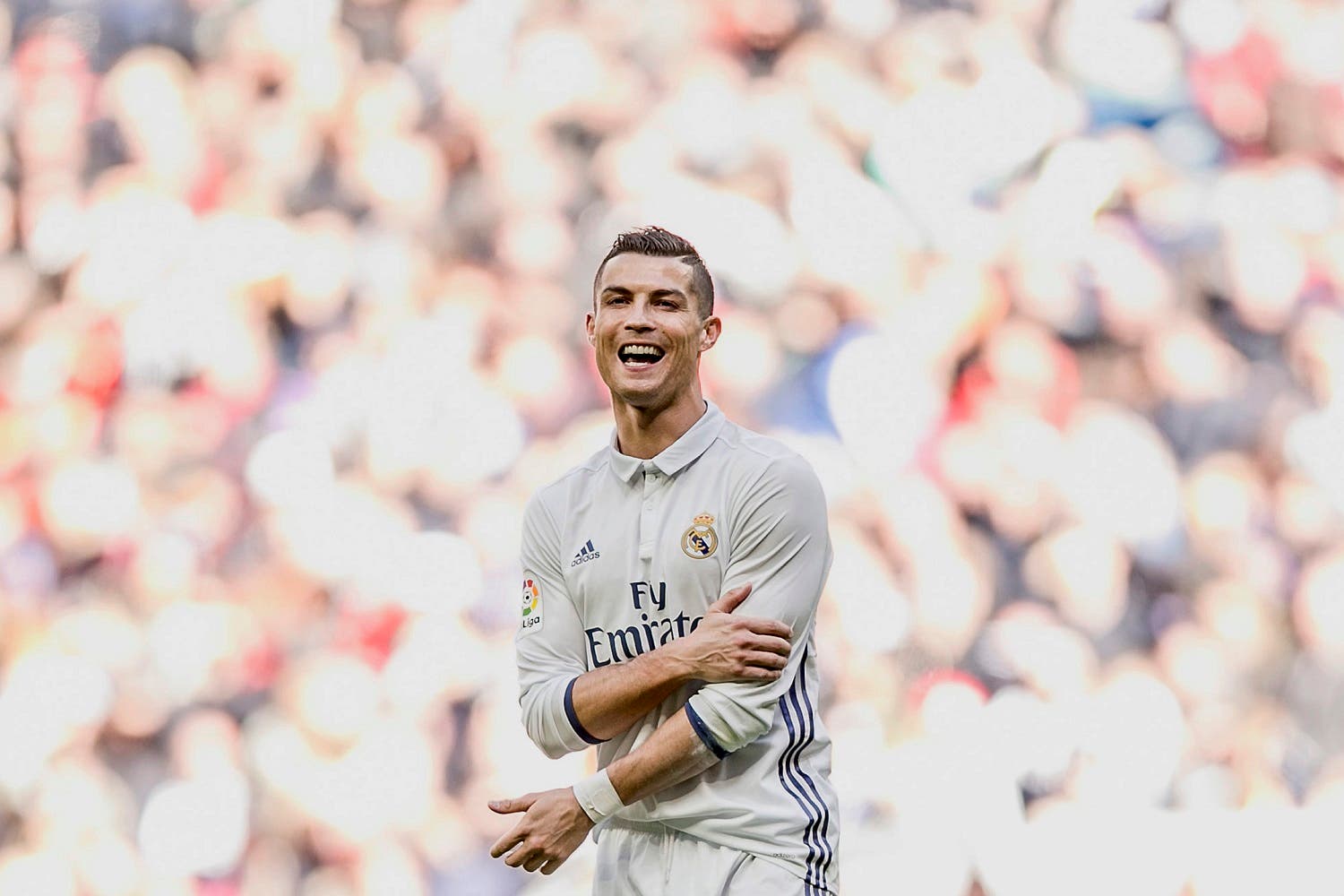 Real Madrid Cristiano Ronaldo reacts during a Spanish La Liga soccer match between Real Madrid and Leganes at the Santiago Bernabeu stadium in Madrid, Spain, Sunday, Nov. 6, 2016. (AP)
SHOW MORE
Last Update: Wednesday, 20 May 2020 KSA 09:52 - GMT 06:52