Valtteri Bottas won the Abu Dhabi Grand Prix on Sunday as Mercedes wrapped up another triumphant Formula One season with a one-two finish and four-times world champion Lewis Hamilton having to settle for second.

The win was a career third for the Finn, who had started on pole position and stayed in front to deny Hamilton a 10th success of the 20-race campaign.

"It's a really important win for me after having a pretty difficult start to the second half of the year," said Bottas, who joined Mercedes after 2016 champion Nico Rosberg retired abruptly a year ago.

"This weekend, pole and win, I couldn't be happier to end the season like this."

In a processional race, with plenty of glamour but little excitement under the Yas Marina floodlights, Ferrari's Sebastian Vettel took third place to finish runner-up in a championship that Hamilton won in Mexico last month.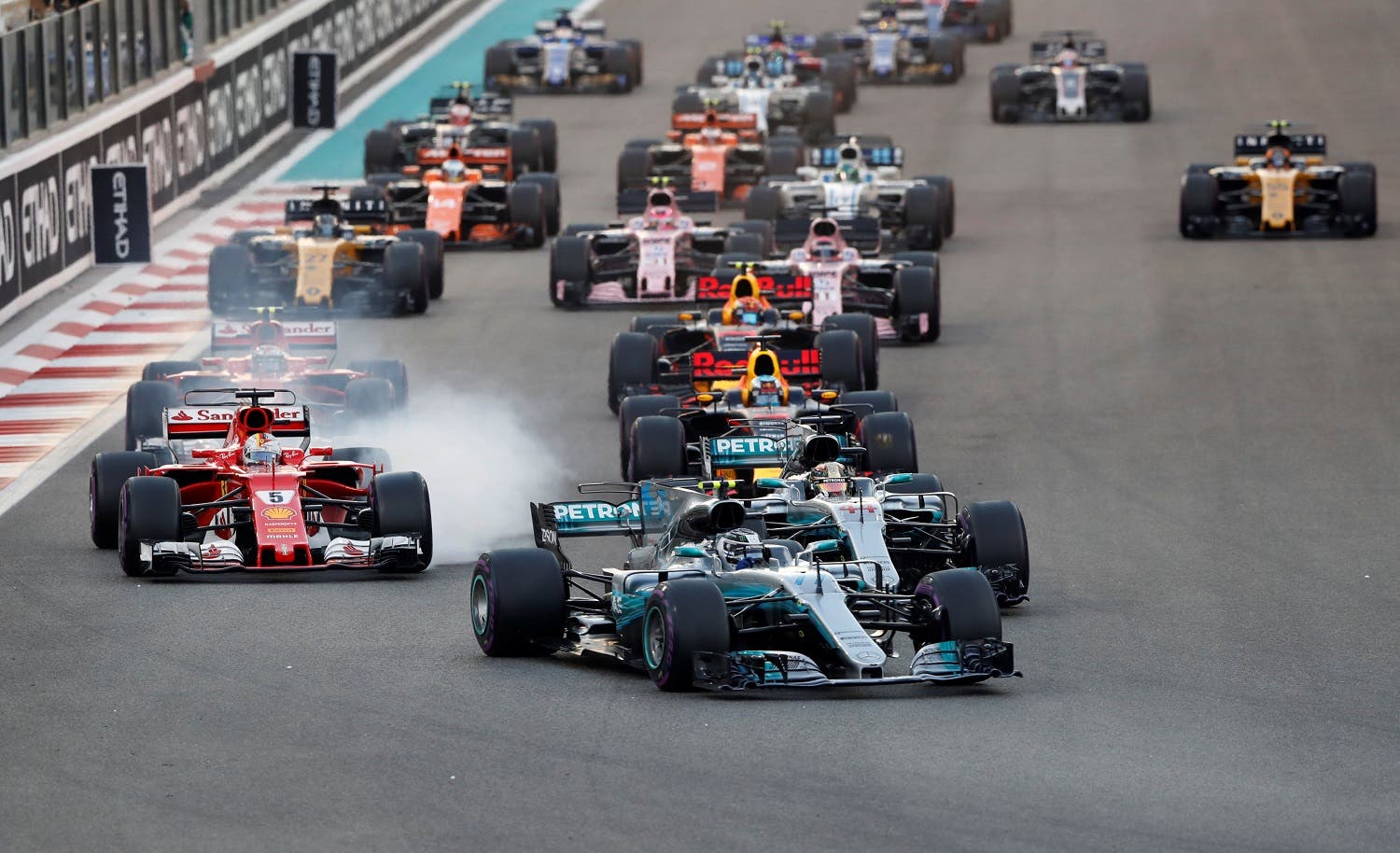 Mercedes' Valtteri Bottas leads during the start of the race during Abu Dhabi Grand Prix at Yas Marina Circuit on November 26, 2017. (Reuters)


The final points tally was Hamilton 363, Vettel 317 and Bottas 305.

Mercedes had already won the constructors' world championship for the fourth year in a row and ended with 668 points to Ferrari's 522. The one-two finish was their fourth of the season.
Pretty lonely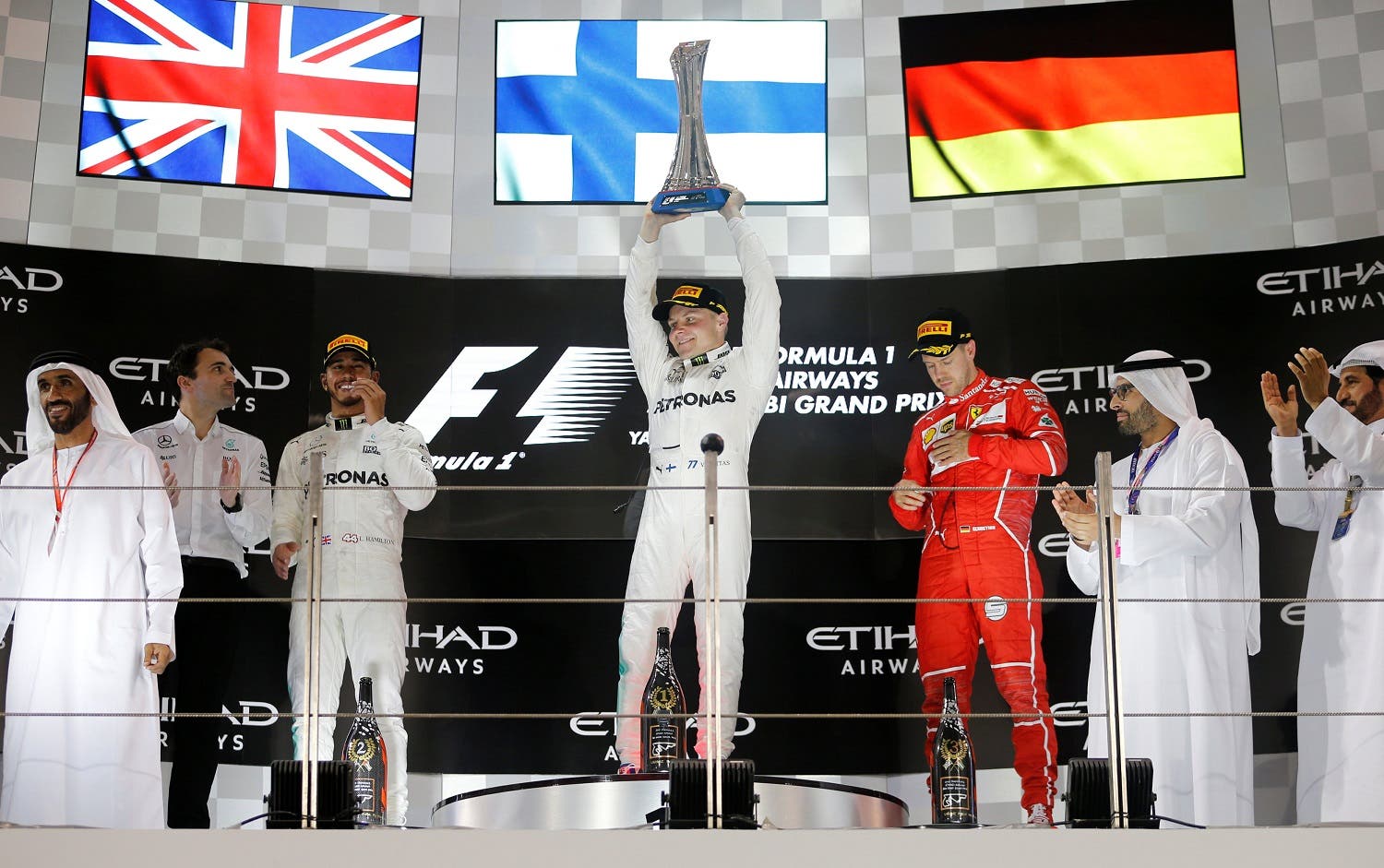 Mercedes' Valtteri Bottas celebrates with the trophy after winning the race next to Mercedes' Lewis Hamilton and Ferrari's Sebastian Vettel. (Reuters)


"Very much congratulations to Lewis on his season, he deserves to win the championship this year in the end. I hate to say it, but he was the better man. I'm sure we will do our bit over the winter and hopefully come back stronger."

Hamilton kept Bottas in his sights but was unable to do anything but follow. He said that was not because of any lack of intent.

"Big congratulations to Valtteri, he did an amazing job today to hold me off. It was a great race, I gave it everything, every single lap. It is hard to overtake here," said the Briton after his 25th successive race in the points.

"It's so hard to follow," he said in the cool-down room before going on the podium. "I was, like, 'Where are all the backmarkers?'. I think they need to change this track."

The pair performed celebratory tyre-burning spins after the finish, with retiring Brazilian Felipe Massa pulling his Williams alongside the Mercedes and joining in the hugs and handshakes.

With the finishing order reflecting the starting positions, with the exception of Red Bull's Australian Daniel Ricciardo who retired with an hydraulics issue, the main suspense was in midfield.

Toro Rosso, Renault and Haas were separated by just six points before the start, with millions of dollars in prize money at stake and Renault taking the honours thanks to Nico Hulkenberg's sixth place.
Tense evening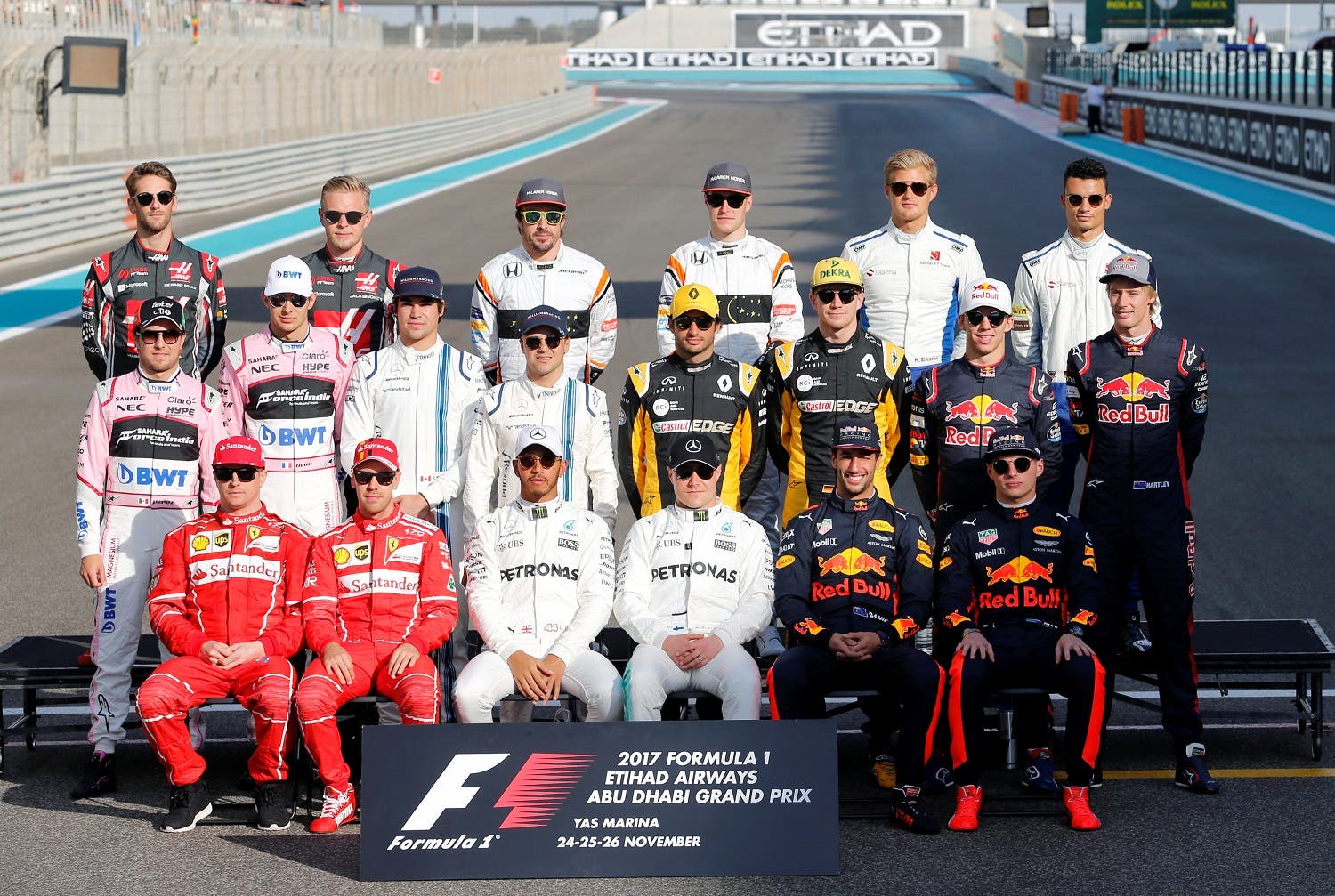 Formula One 2017 season drivers pose for end of season group photo during Abu Dhabi Grand Prix at Yas Marina Circuit on November 26, 2017. (Reuters)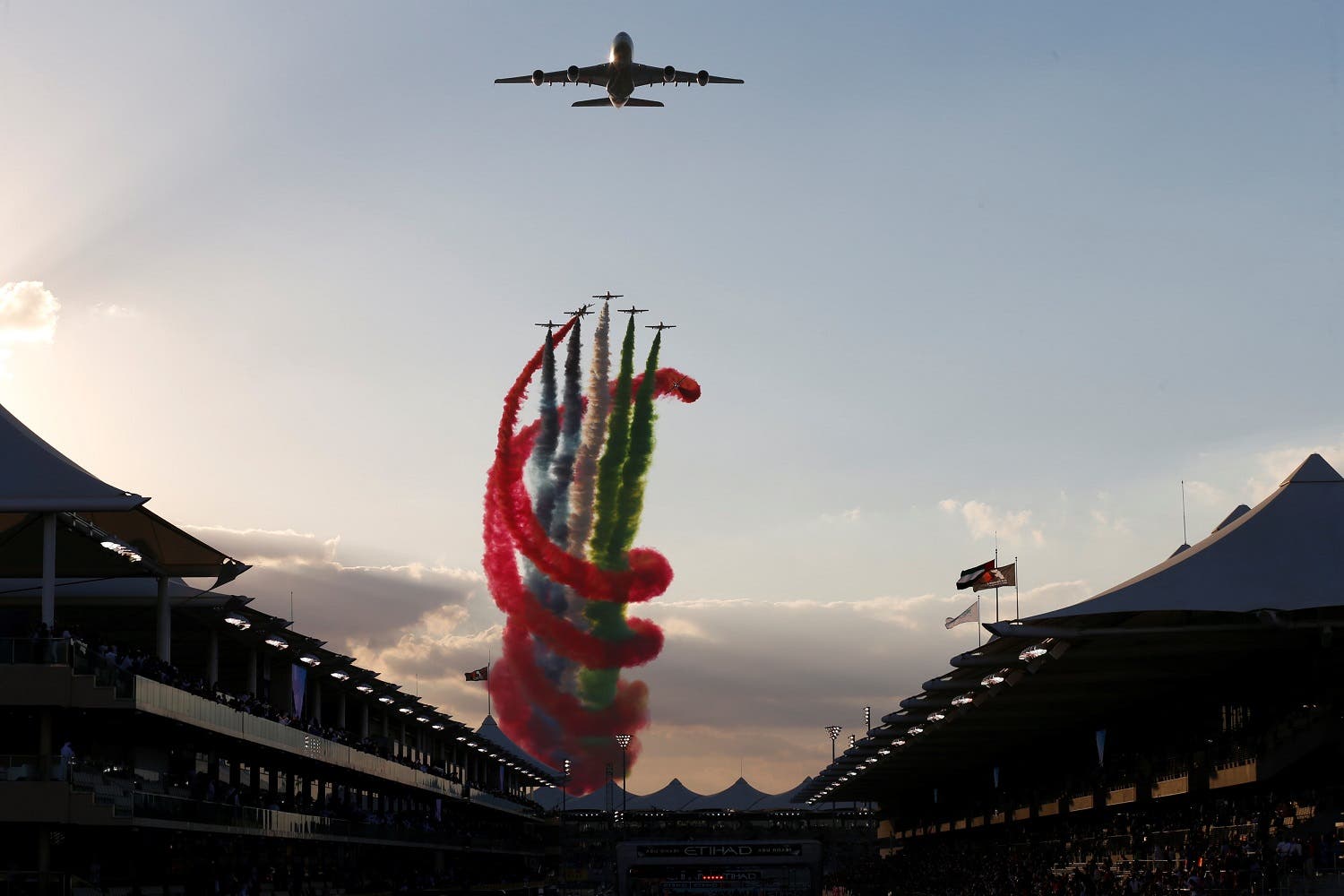 General view as planes fly over the circuit before the race. (Reuters)
SHOW MORE
Last Update: Wednesday, 20 May 2020 KSA 09:50 - GMT 06:50