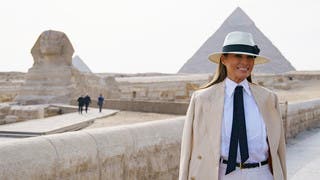 Saturday, 6 October 2018
US First Lady Melania Trump was received on Saturday by Egypt's President Abdel-Fattah el-Sissi and his wife Entissar Mohamed Amer at the Presidential Palace in Cairo. The First Lady wraps up her 7 day trip to Africa and will be returning to Washington on Sunday. Bassam Radi the presidential palace' spokesperson said that president Sissi and his wife expressed their pleasure in receiving the US First lady in Cairo, where-as Sissi t expressed Egypt's keenness to ...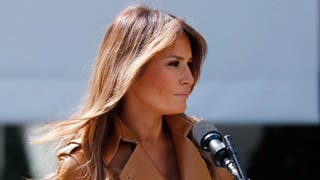 Monday, 14 May 2018
President Donald Trump's wife, Melania Trump, underwent a surgical procedure on Monday to treat a benign kidney condition and will remain at Walter Reed medical center for the rest of the week, the first lady's office said. Spokeswoman Stephanie Grisham said in a statement that Mrs. Trump, 48, underwent an embolization procedure to treat the kidney condition. "The procedure was successful and there were no complications," Grisham said. "The first lady looks ...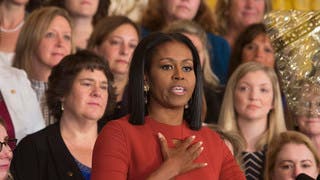 Saturday, 7 January 2017
The remarks were reminiscent of her vigorous campaign speeches in favor of Democrat Hillary Clinton during the 2016 election