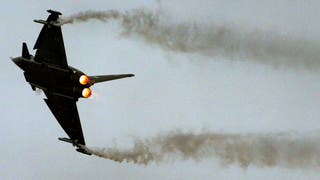 Friday, 19 July 2019
Britain and Sweden agreed on Friday to study air combat co-operation over the next decade and opened the door to other potential partners in a move that could see the Scandinavian country join a planned next-generation UK fighter project.Britain last year unveiled plans for a fighter plane and cohort of drones named Tempest, raising questions about the future of European defense co-operation as France and Germany pursue their own air combat program to meet growing threats.Tempest, meant to ...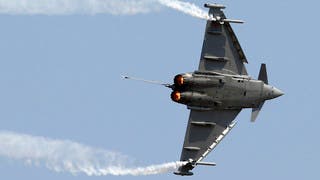 Wednesday, 19 February 2014
British defense firm says agreement reached in long-running Salam deal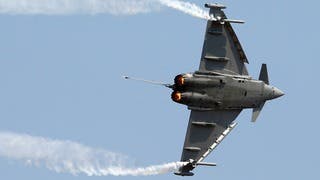 Thursday, 8 August 2013
British defense firm BAE Systems said the Gulf state of Bahrain was in talks about the possibility of buying an unspecified number of Eurofighter Typhoon fighter jets. The Eurofighter combat jet is made by BAE Systems and Italian weapons maker Finmeccanica, and EADS, representative of Germany and Spain, with each taking responsibility for particular campaigns. "Bahrain has expressed an interest in Typhoon and the British government are leading very early discussions; BAE Systems is ...