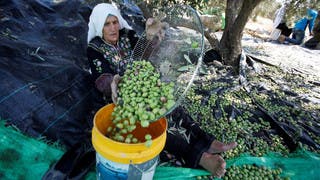 Wednesday, 9 May 2018
Olive oil and algorithm have nothing in common per se but the latter is saving the first one as farmers are going high-tech. Soil maps, GPS guidance and drones are now basic tools for modern farmers that want to improve their lands' productivity. People working in the fields don't till the soil under the sun anymore, but are collecting data on the acidity of the soil and the humidity of the air through specific devices. The so called Precision Agriculture promises to increase the ...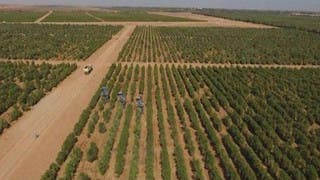 Thursday, 3 May 2018
Al-Jouf Agriculture Development Company has received a certificate of merit from the Guinness World Records as the largest modern olive farm in the world. Saudi Arabia relies for olive production on Al-Jouf region in northern Saudi Arabia , close to the Jordanian border, where olive trees are grown on a large scale. Olive cultivation first began in Al-Jawf, Saudi Arabia, specifically in Al-Basita area, and then extended to the outskirts of Tabuk region. Al-Jawf started planting olive trees ...