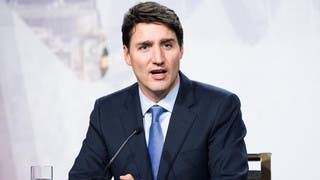 Sunday, 20 October 2019
Canadian Prime Minister Justin Trudeau, facing the loss of his Parliamentary majority in an election next week, traded attacks with his main rival on Saturday as a bad-tempered campaign entered its last few days. Trudeau came to power in 2015 promising "sunny ways" and a new way of doing politics but saw his popularity drop earlier this year amid an ethics scandal. Images of him in blackface emerged last month, further hurting his Liberal Party ahead of the October 21 election. The ...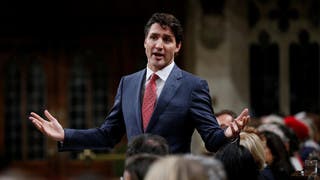 Friday, 20 September 2019
Canadian Prime Minister Justin Trudeau vowed to continue his re-election campaign and asked for forgiveness on Thursday after pictures of him in blackface emerged less than five weeks before the national vote. The Liberal Party leader's campaign has been upended since Time magazine on Wednesday published an image of the prime minister, who is known to be strong advocate for multiculturalism, with his face blackened at a 2001 "Arabian Nights" party when he was a 29-year-old ...