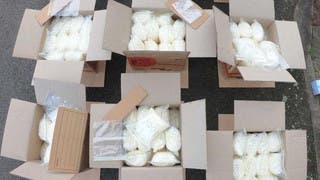 Tuesday, 23 July 2019
Australian authorities have uncovered a $140 million stash of amphetamines after an alleged criminal's run-in with the law saw his drug-filled van crash into an officer's car outside a police station.Security camera footage released on Tuesday showed a white van ploughing into the front of a vehicle parked outside a suburban Sydney police station before speeding off down the street.Police said the alleged 26-year-old driver was pulled over about an hour later, less than a 10-minute ...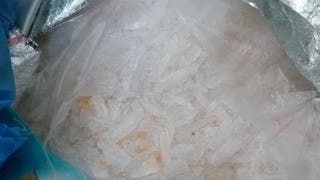 Thursday, 18 July 2019
Southeast Asia's drug gangs are making over $60 billion a year pumping out record amounts of methamphetamine, then laundering the profits through the region's mushrooming number of casinos, a UN study showed Thursday. Crime groups are also piggybacking on improved infrastructure to hustle Made-In-Myanmar meth to neighboring drug markets, and as far as Australia and Japan, the report said. The study, by the United Nations Office on Drugs and Crime (UNODC), warned this was sending ...