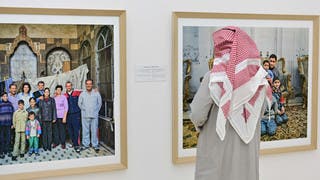 Monday, 16 December 2019
Twenty-two photographers are showcasing images of the Middle East at the MARA'INA exhibition held at the King Abdulaziz Center for World Culture (Ithra) in Saudi Arabia's Dhahran city. MARA'INA, translated to "our mirrors" in English, is focused on the concept of home, society, and family in the Middle East. It is the first photography exhibition held at Ithra, a cultural and creative center which opened in Dhahran at the end of 2017. "MARA'INA at its ...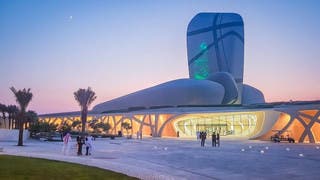 Saturday, 25 August 2018
Saudi Arabia's King Abdulaziz World Cultural Center known as Ithra in Dhahran, was selected for TIME Magazine's list of World's Greatest Places 2018, a compendium of "100 destinations to experience right now." Ithra is featured in the August 24 issue. The list highlights 100 sites spanning six continents and 48 countries, selected across a range of categories and evaluated for quality, originality, innovation, sustainability and influence. The cultural center ...