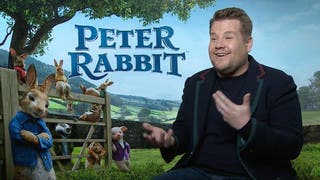 Wednesday, 21 March 2018
I'm sitting in a hotel room in London and James Corden is holding my foot. "That is a good Jordan." He looks at me, ready for me to banter back, but, as no one has ever grabbed my foot in an interview before, I'm a bit too shocked to come up with anything. "Yeah," I say. "You're aware of it. I want you to know that I know you've pulled some kind of incredible baller move with these flights and it's made me feel inadequate." &ldquo ...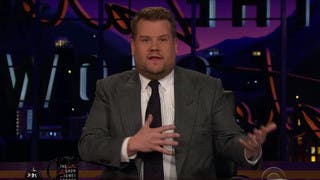 Wednesday, 15 November 2017
US TV host James Corden raised awareness during his talk show earlier this week on the devastating famine in Yemen where millions of lives are at risk. During The Late Late Show with James Corden, he took a moment to call attention to the crisis that is impacting over 20 million people. Corden pointed out that this "tragic humanitarian crisis" is not getting "nearly enough attention" by media. On Tuesday, the United Nations warned that millions of people in Yemen are at ...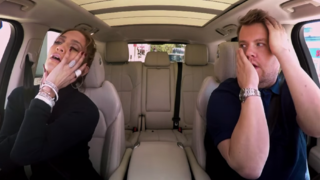 Wednesday, 27 July 2016
The Tech Giant and CBS television, announced Tuesday that 'Carpool Karaoke' will become a 16-episode series for Apple Music