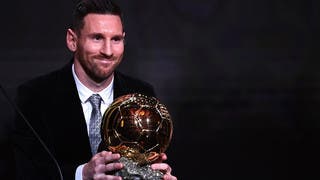 Tuesday, 3 December 2019
Lionel Messi claimed a record sixth men's Ballon d'Or award on Monday, beating Liverpool's four leading nominees to claim soccer's most prestigious individual trophy. The Argentine, who won the Liga title with Barcelona but only managed third place in the Copa America with his country, added to his 2009, 2010, 2011, 2012 and 2015 trophies. He beat Virgil van Dijk, the runner-up, and third-placed Cristiano Ronaldo of Portugal, who has won the award five times. ...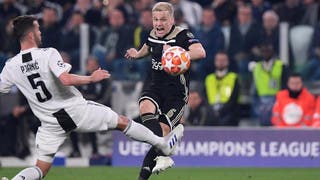 Wednesday, 17 April 2019
Ajax Amsterdam followed up their elimination of Real Madrid by producing a spell-binding display of inventive, passing football to win 2-1 away to Juventus on Tuesday and end the Serie A team's dreams of winning the Champions League. Ajax's 19-year-old captain Matthijs de Ligt headed the winner from the corner in the 67th minute of the quarter-final second leg as the Dutch side came from behind to clinch a 3-2 aggregate win and reach the last four for the first time since 1996/97. ...