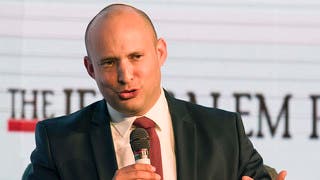 Sunday, 10 November 2019
The Israeli Cabinet has approved hard-line politician Naftali Bennett as defense minister in the country's caretaker government. Prime Minister Benjamin Netanyahu appointed Bennett, with whom he has a rocky relationship, last week. Netanyahu appears to be trying to shore up support among his right-wing base. He's hoping to block attempts by his chief rival, Benny Gantz, to form Israel's next government. The Cabinet voted Sunday for Bennett to become defense minister until a ...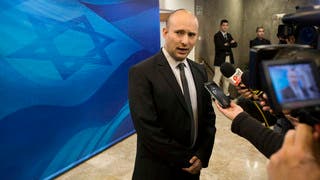 Friday, 8 November 2019
Israeli Prime Minister Benjamin Netanyahu appointed the head of a far-right political party as defense minister of his caretaker government, a spokesman for the premier's right-wing Likud party said on Friday. Naftali Bennett, who heads the New Right party, will take the defense portfolio from the right-wing Netanyahu, who has simultaneously served as premier and defense minister for nearly a year. "The appointment will be brought to the government for ...