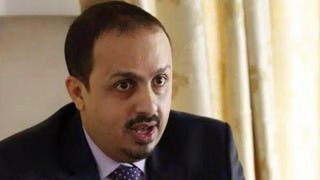 Thursday, 10 January 2019
Yemen's Information Minister Muammar al-Iryani, called upon the international community to take a firm stance against the Houthi miltias for not abiding by the Sweden agreement. The minister said the delegation of the Houthis in the ceasefire monitoring committee headed by the UN in Hodeidah port city, refuses to move outside the city under vague pretexts. He stressed that the Yemeni people and the legitimate government backed by the Arab coalition, are able to expel the pro-Iranian ...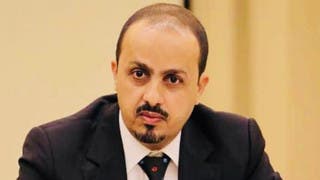 Monday, 26 November 2018
Yemeni information minister Moammar al-Eryani said on Sunday that the Yemeni government called on UN special envoy Martin Griffiths to visit the Houthi-ravaged city of Taiz. The visit, according to the minister, would be crucial in stopping any further damage caused by the Iranian-backed Houthi militia on infrastructure and residential complexes in the city. The civilian death toll has skyrocketed due to the grenades, mortar shells, and snipers used by the Houthis. In a series of tweets ...