TOPICS
RUSSIAN PRESIDENT VLADIMIR PUTIN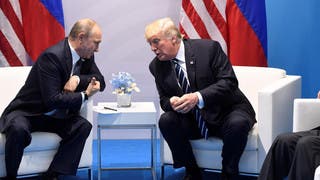 Thursday, 19 July 2018
Unbowed by criticism over his Helsinki summit, President Donald Trump extended an invitation to Russian President Vladimir Putin to meet in Washington in the fall, the White House said on Thursday. Press secretary Sarah Huckabee Sanders said on Twitter that Trump had asked National Security Adviser John Bolton to invite Putin, adding, "Those discussions are already underway." The invitation was announced hours after the president tweeted that he looked forward to "our second ...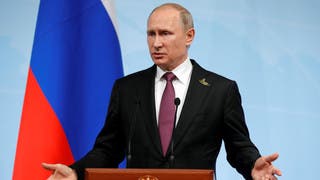 Thursday, 7 December 2017
Russian President Vladimir Putin will visit Egypt next week to discuss expanding political, economic, energy and trade ties, officials said on Thursday. During Monday's trip the Russian leader will hold talks with Egyptian President Abdel-Fattah el-Sissi on issues related to stability and security in the Middle East and North Africa, the Kremlin said. The Egyptian government said Putin's visit reflects the shared commitment to "strengthening the historic and strategic ...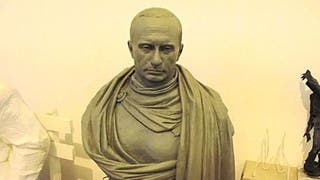 Monday, 23 March 2015
The statue, which depicts Putin in a toga in the style of a Roman emperor or philosopher, has already gone into production