TOPICS
CINEMA IN SAUDI ARABIA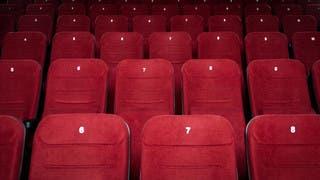 Thursday, 29 March 2018
Experts believe that in three years, Saudi Arabia could produce $1 billion in revenue from movie theaters, and by 2030, it could be among the 10 biggest film markets, according to Variety magazine. The new outlook and atmosphere around having cinema theaters open in the country after a decade-long ban prompted a "mad dash by both US and international exhibitors eager to be among the first to build cinemas in the country", the magazine reported. "This is a very big opportunity ...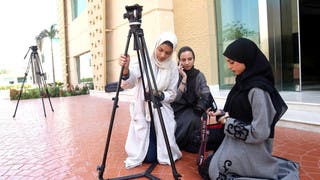 Wednesday, 14 March 2018
Student Sama Kinsara adjusts her camera at Saudi Arabia's only cinema school, her dream of seeing her work on the big screen coming into focus after the lifting of the country's 35-year ban on cinema."Everything is about to change," the first-year student of "visual and digital production" at Effat University in Jeddah told Reuters.Her course is to be renamed "cinematic arts".Kinsara and her classmates on the four-year, women-only course have been ...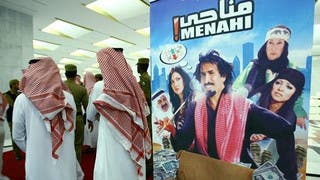 Thursday, 5 June 2014
The Maal business website, citing confidential sources, said an investor is planning to establish movie theaters in the kingdom