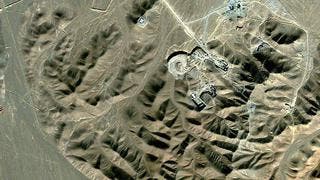 Tuesday, 17 September 2013
Iranian President Hassan Rowhani may be willing to shut down the nuclear facility in Fordow, if the West agrees to remove all sanctions imposed on the Islamic Republic, intelligence sources told German newspaper Der Spiegel in a report on Monday. The sanctions imposed by Washington amid a dispute over Tehran's nuclear program have restricted U.S. entities' trade with and provision of services to Iran. Also on Monday, it was reported that Iran's Supreme Leader Ayatollah Ali Khamenei has ...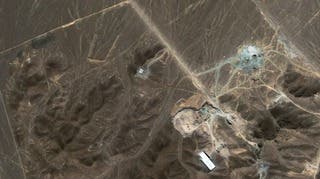 Saturday, 4 May 2013
The world's largest conventional bomb, known as the "bunker buster," has been reportedly upgraded by the United States in recent weeks, according to media reports on Friday. The reports stated the Pentagon showed a video of the upgrade to their Israeli counterparts, "in an effort to reassure them that the U.S. still has an effective military option against Tehran's nuclear program," The Telegraph reported. The 20ft long, 1ft wide bomb, official named the ...