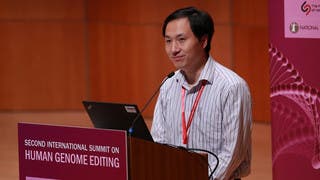 Wednesday, 28 November 2018
A Chinese scientist at the center of an ethical storm over what he claims are the world's first genetically edited babies said on Wednesday he is proud of his work and revealed that another volunteer is pregnant as part of the research. He Jiankui, an associate professor at Southern University of Science and Technology in Shenzhen, China, addressed a packed hall of around 700 people attending the Human Genome Editing Summit at the University of Hong Kong. "For this case, I feel ...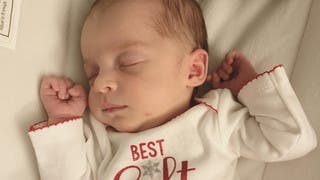 Thursday, 21 December 2017
An American woman has given birth to a healthy baby girl from an embryo that was frozen a quarter century ago, in what hospital officials say may be a world record.The baby, named Emma Wren Gibson, was born November 25, according to the National Embryo Donation Center (NEDC) in Knoxville, Tennessee, which revealed the birth announcement this week.The embryo was conceived by another couple and frozen on October 14, 1992.Tina Gibson, the woman who just gave birth to Emma Wren, was born in 1991, ...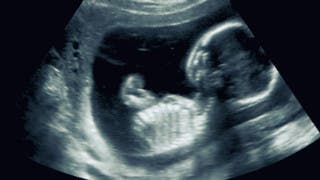 Wednesday, 8 February 2017
The lady has conceived another son through in vitro fertilization