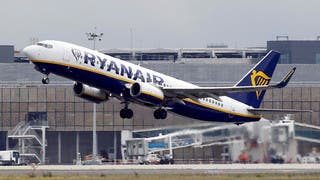 Tuesday, 3 July 2018
Pilots directly employed by Ryanair and who are members of its Irish trade union will go on strike for the first time on July 12 after the union said on Tuesday the airline had failed to meet demands over new working practices. Europe's biggest budget carrier averted widespread strikes before last Christmas by deciding to recognize trade unions for the first time in its 32-year history, but has since struggled to reach agreement on terms in some countries. Ryanair ...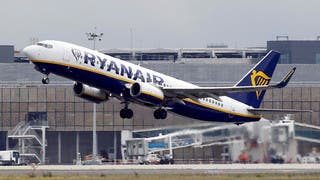 Wednesday, 3 January 2018
A Ryanair passenger who apparently got fed up waiting to get off a plane surprised fellow passengers by using the emergency exit to jump onto a wing.The incident on New Year's Day took place 30 minutes after the flight landed from London's Stansted Airport, where it had also been delayed.The man was coaxed back into the plane while police were called.Fellow passenger Fernando del Valle Villalobos, who videoed the incident, said he heard the man say he got fed up waiting.Police said ...