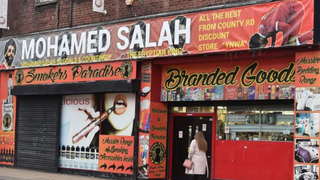 Sunday, 25 March 2018
A massive 40ft Mohamed Salah banner was erected on the storefront of a discount and e-cigarette shop in Walton in Liverpool in a show of support for the Liverpool FC football star. Written on the sign is "Mohamed Salah 30 goals and counting!!!", "All the best from County Rd discount store" and "the Egyptian king". The e-Cig shop called Smokers Paradise and the discount store which sells miscellaneous items like groceries and bedding are owned by the same ...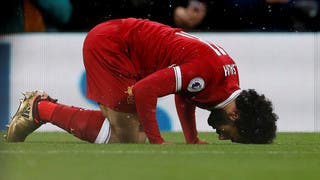 Tuesday, 12 December 2017
Mohamed Salah, Liverpool FC forward, won the BBC African Footballer of the Year award. Salah adds this award to his series of achievements after winning the 2017 African Footballer of the Year Award on Monday. Salah won the highest vote in the popular referendum on the official website ahead of Gabon's Pierre Emeric Obamyang, Guinea's Nabi Keita, Senegal's Sadio Mane and Niger's Victor Moses. "I'm very happy to win this award and winning a new prize always feels special," said Salah, ...