TOPICS
ABDUL WALI KHAN UNIVERSITY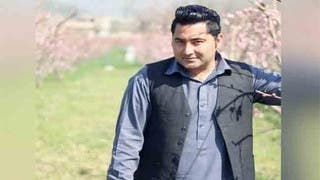 Sunday, 16 April 2017
Who was Mashal Khan, the student who was killed by a large mob in Pakistan on Thursday over accusations of blasphemy? According to Pakistani media reports, Khan described himself as 'The Humanist' on his Facebook page. It is not clear whether he was an atheist or not but according to the opinions he voiced, his friends described him as an "uncommitted Muslim." Some said he was killed because his ideas were based on the Ahmadi faith which is attributed to Mirza Ghulam ...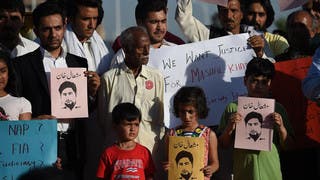 Saturday, 15 April 2017
Eight Pakistanis involved in the mob lynching of a fellow university student over his liberal views were charged with murder and terrorism on Saturday, court officials said, as condemnation grew. Mashal Khan, a journalism student, was stripped, beaten, shot, and thrown from the second floor of his hostel at the Abdul Wali Khan university in the conservative northwestern town of Mardan on Thursday by a large mob. So far a total of 12 people have been arrested over the incident and police are ...