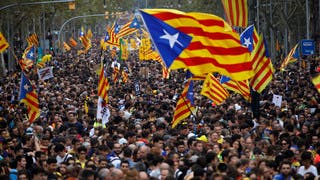 Saturday, 19 October 2019
Hundreds of protesters battled police in the heart of Barcelona on Friday, setting up fiery barricades and hurling rocks at security forces on the fifth day of unrest following the jailing of Catalan separatist leaders. The violence followed a largely peaceful demonstration which drew more than half a million people onto the streets of the Catalan capital to denounce the lengthy jail terms that have sent a shockwave through Spanish politics. As night fell, masked youths blocked a broad ...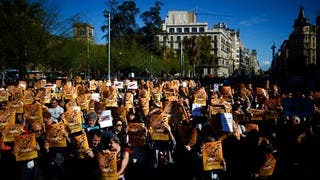 Sunday, 5 November 2017
Brussels prosecutors said on Sunday that ousted Catalan president Carles Puigdemont and four ex-regional ministers were taken into custody to start the process of their possible extradition to Spain. The five presented themselves to federal police at around 9 a.m. (0800 GMT; 3 a.m. EST), Brussels prosecutor's office spokesman Gilles Dejemeppe said. He said that they haven't been arrested and that Puigdemont and the four members of his disbanded Cabinet will be heard by an ...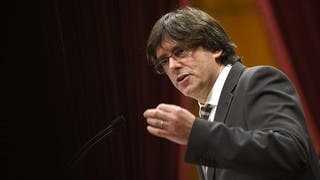 Monday, 11 January 2016
Catalonia's parliament voted in a new leader for the powerful northeastern region