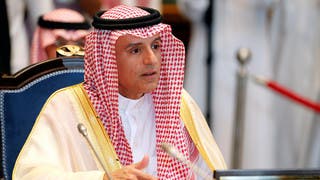 Monday, 6 November 2017
Saudi Minister of Foreign Affairs Adel al-Jubeir stated on Monday, that Iranian interventions harm security of neighboring countries and threaten international peace and security. He added that Saudi Arabia will not allow any attacks on its security, reported Al Arabiya. The Arab Coalition fighting against the Houthi militia in Yemen said on Sunday that it considered the intercepted missile attack on Riyadh on Friday a blatant and direct military aggression by the Iranian regime, which may ...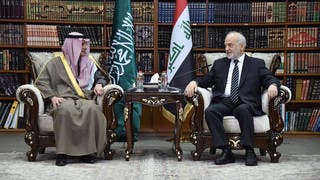 Saturday, 25 February 2017
Saudi Arabia reiterated its commitment to working with Iraq against extremism in the region, the kingdom's Foreign Minister Adel Al-Jubeir said during his visit to Iraq – the first for a high official Saudi in Baghdad since 1990. Saudi Arabia also said on Saturday it plans to increase cooperation and improve on ties with Iraq, Jubeir said during a press conference with his Iraqi counterpart Ibrahim al-Jaafari. "We need to right what has been wronged in the past and improve on ...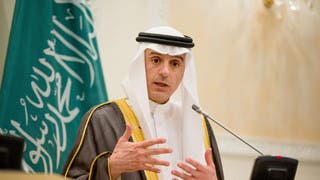 Saturday, 8 August 2015
Saudi Foreign Minister Adel Al-Jubeir and his Italian counterpart Paolo Gentiloni held talks in Rome