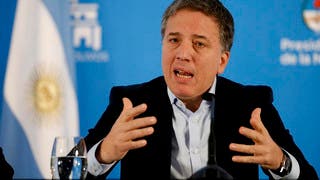 Sunday, 18 August 2019
Argentina´s Treasury Minister Nicolas Dujovne has resigned, saying in a letter seen by Reuters on Saturday he believed the government needed "significant renewal" in its economic team amid a crisis which saw the peso plunge this week. Dujovne said in a letter to Argentine President Mauricio Macri that he had given his "all" to the job, helped tame a significant deficit and trim public spending. "We have made mistakes as well, without ...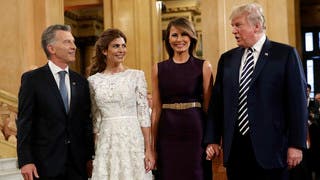 Saturday, 1 December 2018
US President Donald Trump- who is taking part in G20 which convened on Friday at Costa Salguero in the Argentinian capital, Buenos Aires- started his day early on Friday with a cordial meeting at the Casa Rosada with Argentine President Mauricio Macri, a longtime business acquaintance.Posing for photos in the gilded Salon Blanco, Trump said they would discuss trade, military purchases and other issues.The US businessman-turned-politician noted he had worked with Macri's father on real ...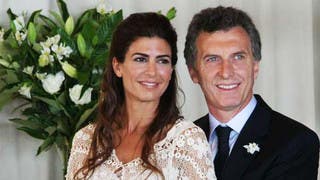 Monday, 23 November 2015
Mauricio Macri is married to and has a daughter from Juliana Awada, who comes from a Lebanese and Syrian descent