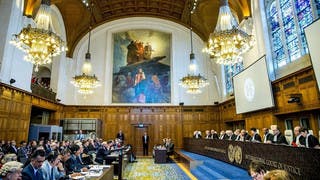 Wednesday, 11 December 2019
At the opening of her country's defense at the World Court on an accusation of genocide, Myanmar leader Aung San Suu Kyi challenged whether events in Rakhine could fit that description. Beginning her address, Suu Kyi noted that several mass expulsions of people during the Balkan wars of the 1990s were not genocide."International justice resisted the temptation to use this legal classification because the specific intent to destroy the targeted group in whole or in part ...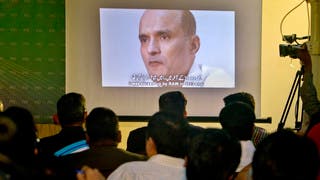 Friday, 23 June 2017
An Indian citizen sentenced to death for spying in Pakistan has admitted espionage and filed a mercy petition with the chief of army staff, the Pakistan military said on Thursday. Former Indian naval officer Kulbhushan Jadhav was arrested last year in Pakistan's southwestern province of Baluchistan. "Commander Jadhav has admitted his involvement in espionage, terrorist and subversive activities in Pakistan and expressed remorse at the resultant loss of any precious lives and ...