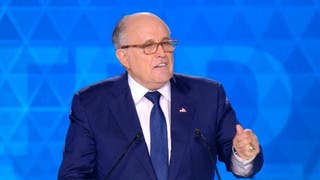 Saturday, 30 June 2018
US President Donald Trump allies Newt Gingrich and Rudy Giuliani on Saturday urged regime change in Iran, saying the prospect was closer than ever after the Islamic Republic was hit by a wave of strikes and protests. Former House speaker Gingrich and ex-New York mayor Giuliani also told a rally of thousands of Iranian opposition supporters in Paris that Trump needed to turn up the heat on European countries still seeking to do business with Tehran despite re-imposed US sanctions. "The only ...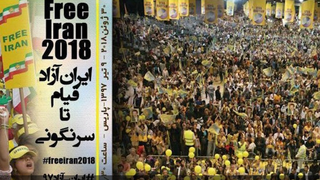 Friday, 29 June 2018
Al Arabiya News Channel revealed that the annual conference of the exiled National Council of Resistance of Iran headed by the Mujahedeen-e-Khalq (MeK) due on Saturday in Villepinte in Paris, will host a number of American officials who are expected to unveil the American administration's new strategy towards the Islamic Republic. Among the expected American officials to attend the conference, US president Donald Trump's personal lawyer Rudy Giuliani and advisor Newt Gingrich. It is ...