TOPICS
INTERNATIONAL WOMEN'S DAY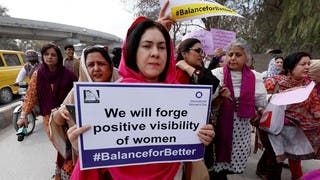 Saturday, 16 March 2019
Organizers of an International Women's Day march in Pakistan say they have had death and rape threats on social media over the event, which prompted complaints from some conservative groups. Nighat Daad told Reuters that the march organizers are looking into filing a complaint with Pakistan's Federal Investigation Authority about the online harassment. "It has gone too far in terms of death and rape threats to the organizers and also to the marchers," Daad said, adding ...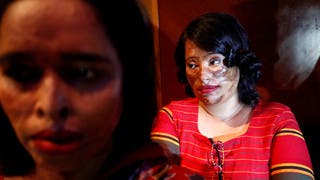 Wednesday, 8 March 2017
Bangladesh hosted a fashion show with a difference to mark International Women's Day, featuring 15 confident catwalk models fighting to overcome the trauma of acid attacks. Such horrific violence across South Asia is often prompted by insufficient dowries, rejection of advances or land disputes, disfiguring victims for life and ruining their prospects. Sonali Khatun, 13, who had acid thrown on her face when she was just 17 days old over a family property dispute, ...