TOPICS
INTERMEDIATE-RANGE NUCLEAR FORCES TREATY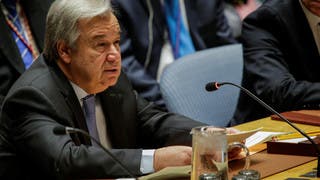 Friday, 2 August 2019
UN Secretary-General Antonio Guterres is concerned by rising tensions between nuclear-armed states, warning "the world will lose an invaluable brake on nuclear war" with the expiration of the Intermediate-range Nuclear Forces Treaty (INF) on Friday. "This will likely heighten, not reduce, the threat posed by ballistic missiles," Guterres told reporters. "Regardless of what transpires, the parties should avoid destabilizing developments and urgently seek agreement ...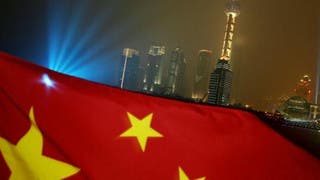 Saturday, 2 February 2019
China's government has appealed to Washington and Moscow to preserve the nuclear arms treaty following a US decision to withdraw. The foreign ministry warned on Saturday the Trump administration's withdrawal from the Intermediate-Range Nuclear Forces Treaty might trigger "adverse consequences." A ministry statement said: "China is opposed to the US withdrawal and urges the US and Russia to properly resolve differences through constructive dialogue." ALSO READ: US ...