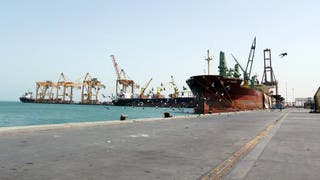 Sunday, 20 August 2017
Coalition forces have said that Houthi militias have detained a Panama-flagged vessel at Al Hudaydah port west of Yemen on Sunday. Houthi militias have been known to have abused powers in the strategic port, having reportedly withheld three vehicles loaded with cholera medications for four days in a row in the province of al-Hudaydah last month at time of where the disease has become an epidemic in the war-torn country. Houthi militias have reportedly taken advantage of al-Hudaydah port, the ...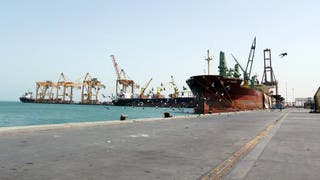 Wednesday, 10 May 2017
The Saudi-led coalition fighting in Yemen said it was determined to help its government retake all areas held by Houthi militia, including the key port of al-Hudaydah, but would ensure alternative entry routes for badly needed food and medicine. Around 80 percent of Yemen's food imports arrive via al-Hudaydah, and the United Nations said last month a surge in fighting there would only cause "more displacement, more institutional collapse, and more suffering". In a statement ...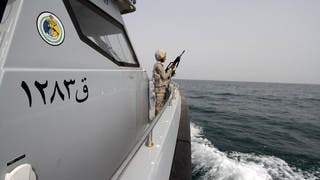 Monday, 3 August 2015
A bank source in Sanaa said the dollar exchange rate increased Monday from 214 riyals to 236 riyals