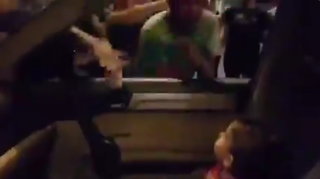 Wednesday, 23 October 2019
A popular children's song became a rallying cry in Lebanon after protesters in Beirut spontaneously sang the hit to calm a toddler caught in the midst of a noisy demonstration. When driver Eliane Jabbour was surrounded by a rally in the capital last weekend, she asked protesters if they could stop shouting as her young son, Robin, was asleep in the front passenger seat. On the spot, Eliane relates, the crowd spontaneously broke out into a rendition of the song "Baby Shark", ...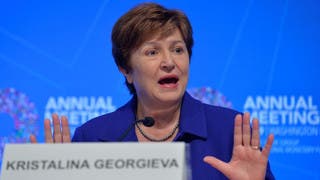 Saturday, 19 October 2019
Serious talk of trade wars and a slowing world economy fell victim on Saturday to a "Baby Shark" attack.At a news conference at the conclusion of the International Monetary Fund annual meetings, a reporter in the front row received a telephone call, and the ringtone was the ubiquitous children's song and earworm.Amid an outburst of laughter, IMF chief Kristalina Georgieva continued her remarks with barely a glance at the offending mobile phone.The bane of parents and teachers ...