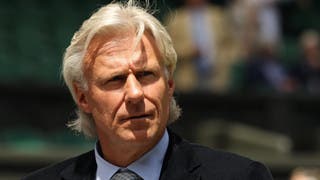 Wednesday, 26 June 2019
A blonde-haired, blue-eyed Swede named Borg was in action on a London grass court on Wednesday although it went almost unnoticed at the Hurlingham Club where all eyes were on Rafael Nadal. Forty-six years after Bjorn Borg caused mass hysteria by reaching the quarter-finals on his Wimbledon debut, his 15-year-old son Leo played a junior match in front of a handful of spectators at the Aspall Tennis Classic. The resemblance to his five-times Wimbledon-winning father was striking and despite a 6-2 ...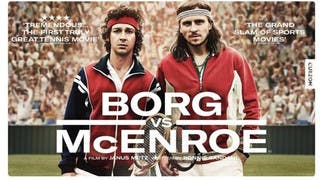 Monday, 4 September 2017
The film "Borg McEnroe", which traces the fierce rivalry between tennis greats Bjorn Borg and John McEnroe on and off the court, premiered in Swedish capital Stockholm on Monday. The movie, starring Swedish actor Sverrir Gudnason as Borg and American Shia LaBeouf as McEnroe, centres on the battle between the two in the 1980 Wimbledon men's singles final. That hard-fought duel, which was won by Borg in the fifth and final set, is widely considered to be one of the greatest ...