TOPICS
EMIR TAMIM AL-THANI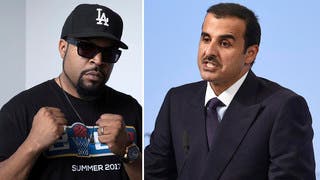 Thursday, 12 April 2018
US entertainer Ice Cube had some harsh words for the emir of Qatar and told him "not to threaten Big3 player", going so far as to taking out a full-page ad in the New York Times to make his message heard. Cube is the owner of the BIG3 3-on-3 basketball league featuring mostly retired National Basketball Association players. Cube and co-founder Jeff Kwatinetz, a veteran executive in the entertainment industry, filed a lawsuit against Qatar seeking $1.2 billion in damages and allege ...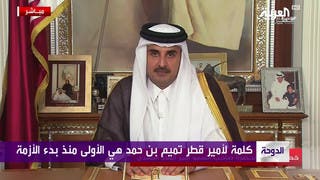 Friday, 21 July 2017
Qatar's Emir Sheikh Tamim bin Hamad Al-Thani has given his first public speech since a diplomatic crisis with neighboring Gulf and Arab countries unfolded last month. Al-Thani said that his country was "subjected to an unprecedented campaign of incitement and siege". "Fabricating false reports are vile and heinous crimes and there were attempts to impose a guardianship system on us," he said in his first public address since the crisis with his country began last ...