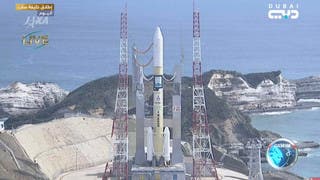 Monday, 25 February 2019
The United Arab Emirates has announced the date on which the first Arab astronaut from the Gulf nation will go to space. Either Hazza al-Mansouri or Sultan al-Nayadi will be sent to the International Space Station on September 25 aboard a Russian Soyuz rocket, the UAE said on Monday. Organizers had said they would announce the name of the astronaut set to go, but instead just gave the launch date. Dubai's ruler, Sheikh Mohammed bin Rashid Al Maktoum, had already announced the names ...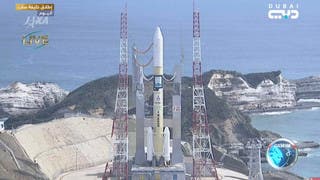 Monday, 29 October 2018
The UAE's first entirely Emirati-built satellite has successfully launched on Monday morning. KhalifaSat launched into Earth orbit from the Tanegashima Space Center on Tanegashima, a small island off the southern tip of mainland Japan. KhalifaSat was third UAE satellite to be launched into space, after DubaiSat-1 and DubaiSat-2. The satellite took five years to development, starting in 2013 after an announcement about the space bid by UAE Vice President and Dubai Ruler Sheikh Mohammed bin ...