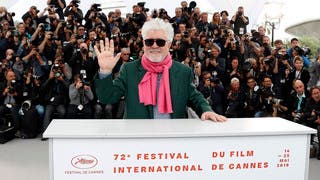 Saturday, 18 May 2019
Pedro Almodovar is used to a good reception from what he called "faithful" audiences in France - so much so, the director joked on Saturday that he was "Franco-Spanish". His latest movie, a loosely autobiographical portrait of a tormented filmmaker, could up the ante for the Oscar winner after an enthusiastic response from critics at the Cannes Film Festival, where it is a contender for the top Palme D'Or award. "Pain and Glory" reunites Almodovar long ...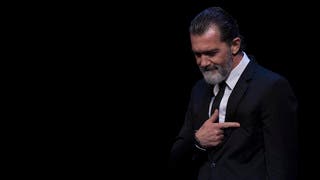 Sunday, 26 March 2017
Spanish film star Antonio Banderas says he has recovered from a heart attack that he had in January.The 56-year-old Banderas tells Spanish media that "I suffered a heart attack on Jan. 26, but it wasn't serious and hasn't caused any damage."Banderas says he underwent a procedure to introduce three stents in his arteries, adding that "it hasn't been as dramatic as some have written."Banderas' visit to a Swiss clinic had led to speculation about the ...