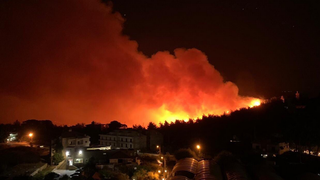 Tuesday, 15 October 2019
Lebanese citizens in the Chouf district evacuated their homes on Tuesday as forest fires ravaged the Chouf's tree-covered mountains. The sudden rise in temperature is said to have caused the forest fires that began in southern-central Lebanon early on Monday. The Civil Defense, Sidon Fire Department, and the Lebanese Army worked to put out the fire in the early hours of Monday, according to Lebanon's Daily Star newspaper. However, overnight winds caused the blaze to break out again. ...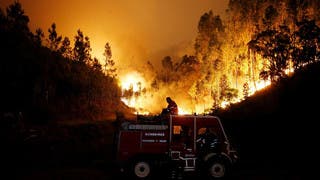 Sunday, 18 June 2017
A forest fire raging since Saturday in central Portugal has killed at least 57 people, a government official said on Sunday, in what is possibly the deadliest-ever single forest blaze in Portugal. The death toll released by Jorge Gomes, the secretary of state for internal affairs, has gradually climbed from the 19 initially announced late on Saturday. Gomes said most of the victims were caught in their vehicles on the road. Another 59 people have been injured and taken ...