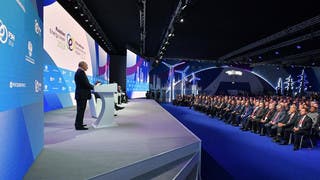 Wednesday, 3 October 2018
Russian President Vladimir Putin said on Wednesday that Moscow wanted all foreign forces, including the Russian military, to eventually withdraw from Syria.Putin said that the presence of US forces in Syria violated the UN charter.On another related development, Russia has delivered an S-300 surface-to-air missile system to Syria, it said on Tuesday, in defiance of Israeli and US concerns that the arms sale would embolden Iran and escalate the Syrian war. Full storyMeanwhile, The US Defense ...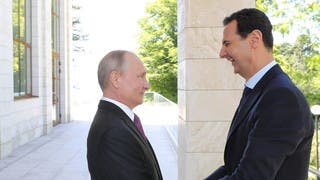 Saturday, 19 May 2018
In comments published Friday, Russian presidential envoy to Syria Alexander Lavrentiev confirmed that President Vladimir Puttin's remarks on the need to withdraw foreign troops from Syria had implied Iranian forces and Hezbollah militia fighters as well as Turkish and American troops. On the heels of a meeting between Putin and the Syrian President Bashar al-Assad in the Russian resort of Sochi on Thursday, Lavrentiev added: "This statement involves all foreign troops in Syria ...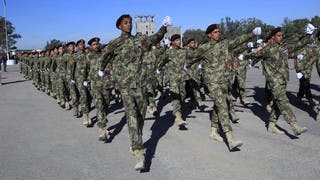 Sunday, 5 June 2016
Some 25 nations including the United States and Russia agreed last month to help Libya arm itself against the extremists