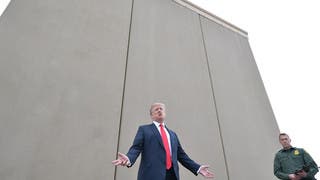 Sunday, 3 November 2019
US President Donald Trump on Saturday brushed off a report of smugglers cutting through his signature wall on the Mexican border, saying it can be "easily fixed.""We have a very powerful wall. But no matter how powerful, you can cut through anything, in all fairness," Trump told reporters in Washington prior to his departure for New York."Cutting is one thing, but it's easily fixed. One of the reasons we did it the way we did it, it's very easily fixed. You ...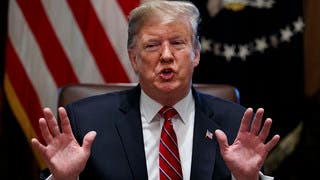 Saturday, 9 March 2019
President Donald Trump will be making a significant request for border wall funds and seeking money to start up Space Force as a new branch of the military in the White House budget being released next week.That's according to an administration official who was unauthorized to discuss the document ahead of its release and spoke on condition of anonymity.For the first time, Trump plans to stick with the strict spending caps imposed years ago, even though lawmakers have largely avoided them ...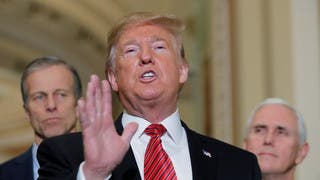 Thursday, 10 January 2019
President Donald Trump stormed out of negotiations Wednesday on funding a US-Mexico border wall when Democratic opponents said they would not agree to the project."A total waste of time," Trump tweeted about his meeting with top Democratic congressional leaders. "I said bye-bye, nothing else works!"Chuck Schumer, the Democratic leader in the Senate, told journalists: "The president just got up and walked out."