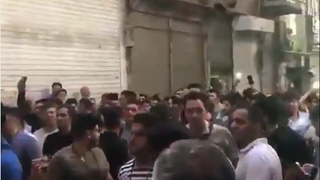 Monday, 25 June 2018
Videos have surfaced across social media showing hundreds of protesters in Iran's Tehran Bazaar on Monday, chanting slogans condemning the government's failed economic policies. Several activists shared videos of angry crowds of protesters shouting economic and political slogans like "We don't want the dollar to be at 100,000 riyals" and "Strike". People are also seen chanting at merchants to close their stalls at the bazaar. The Iranian rial plunged to ...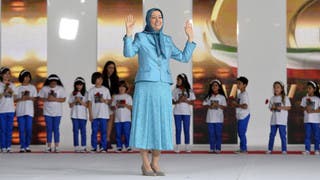 Friday, 22 June 2018
The Iranian regime showed its true color once again by executing 51-year-old Sufi, Mohammad Reza Salas despite repeated calls from human rights groups and governments to call it off.Salas was forced into confusion, an old tool used by the regime. A self-incrimination confusion of running over three members of the Islamic Revolutionary Guards Croup (IRGC) with a bus in the heat of February protests by Dervishes in Tehran. According to witnesses Salas' lawyer cited, he was already in custody ...