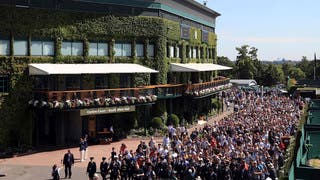 Thursday, 11 October 2018
A huge expansion of the Wimbledon tennis championships which would transform the tournament and bring qualifying on-site moved a big step closer on Thursday after a local golf club decided all members would benefit equally from a proposed buyout.Wimbledon Park Golf Club members voted by more than the necessary 75 per cent to amend their constitution. Now all members would benefit from the 65 million pound ($85.83 million) windfall, not just those of more than 10 years standing. ...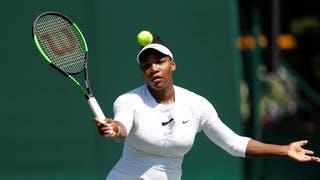 Saturday, 30 June 2018
Serena Williams avoided any early matchups against opponents with success to speak of at Wimbledon in a draw on Friday that could put her against No. 5 seed Elina Svitolina in the third round. Williams is returning to the grass-court tournament for the first time since 2016 after missing it last year while pregnant. She gave birth to a daughter in September. She is ranked outside the top 150, but the All England Club decided to seed her 25th based on past success, which includes collecting ...