TOPICS
JOINT INCIDENT ASSESSMENT TEAM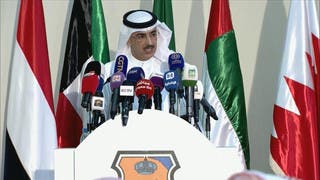 Sunday, 12 August 2018
The Arab Coalition's Joint Incident Assessment Team (JIAT) in Yemen conducted investigations into the shelling of buildings in Saada, citing allegations of its forces targeting civilians in the ongoing conflict in Yemen. The official spokesman of the JIAT, Legal Counsellor Mansour al-Mansour said on Sunday during a press conference in the Saudi capital Riyadh, that the coalition had received intelligence information indicating the presence of Houthi military commanders in a house located in a ...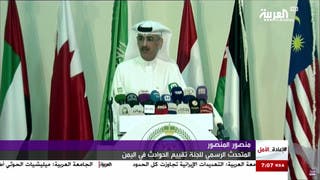 Sunday, 19 November 2017
The Joint Incident Assessment Team (JIAT) of the Arab Coalition announced that a committee was formed upon a royal order to manage the requests of those affected in Yemen.JIAT said that the Houthis chose their headquarters to be near the hospitals. The team added in a press conference in Riyadh that the bombing operations are based upon intelligence information, which is aligned with the international and humanitarian laws.The team confirmed that the Arab alliance targeted a camp in Ibb and not ...