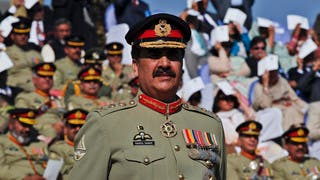 Tuesday, 14 August 2018
Supreme Court of Pakistan has directed the country's former army chief, General Raheel Sharif, to get permission from Pakistani government to continue his service as Military Commander of the 41-nation Islamic Military Counter Terrorism Coalition. The unprecedented Supreme Court order had the potential to cause rift between Pakistan's two powerful institutions but it is believed that the necessary approval may indeed be given under the new dispensation. This is likely to be the case ...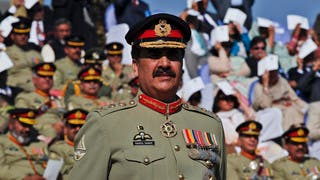 Saturday, 18 February 2017
For most analysts and watchers of Pakistan, the appointment of General Raheel Sharif as head of the Saudi-led military coalition continues to be shrouded in mystery. They either see little progress since the announcement or cannot comprehend what it really entails. Despite the skepticism, General Sharif heading the 39-nation Islamic Military Alliance to Fight Terrorism (IMAFT) is being seen as a step in the right direction. Observers believe this has been in the works for some time and that ...